4/6/2022
Hi-On Maiden
Review by Kevin White
---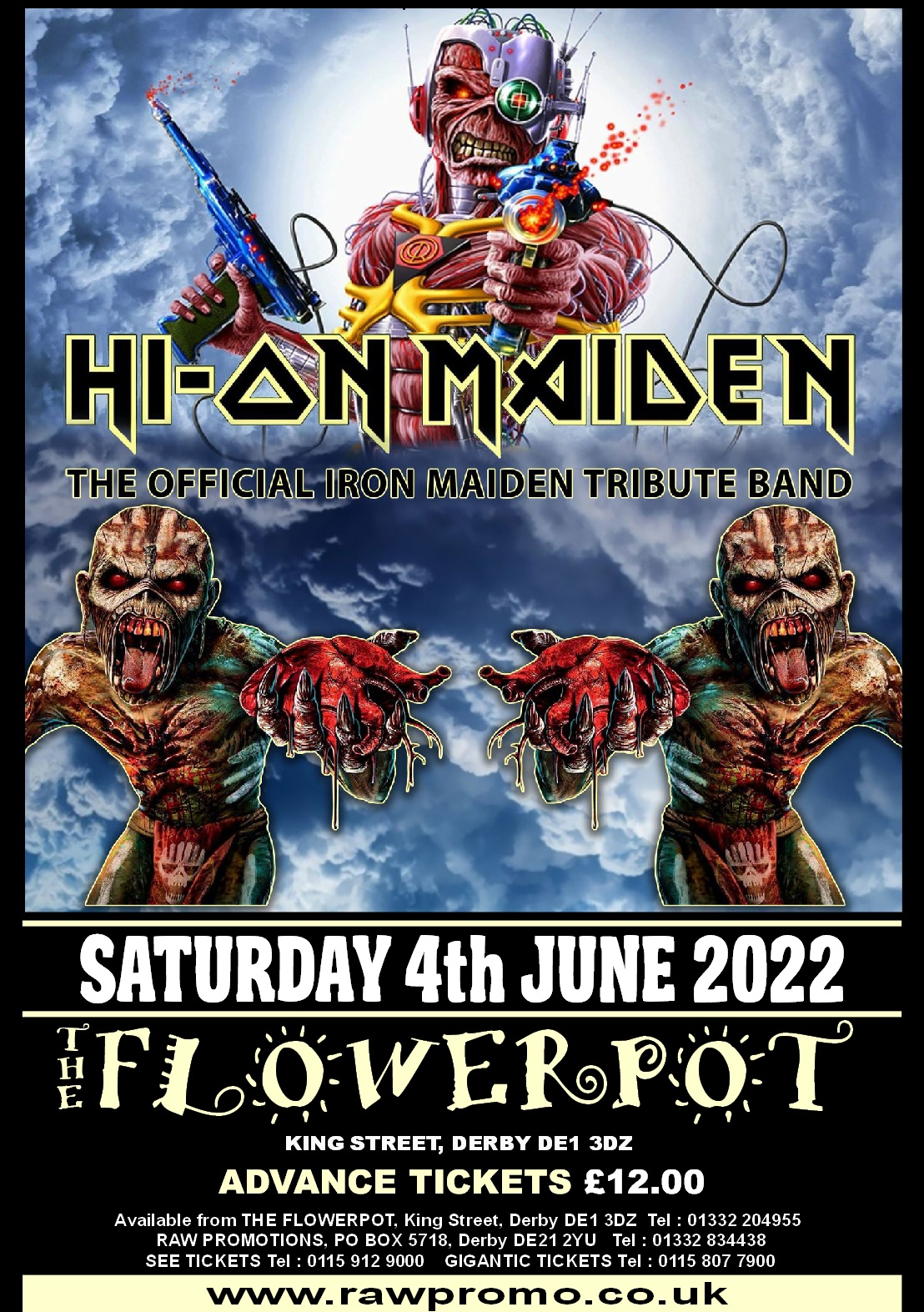 There are few bands whose gigs are so special, they are more like an 'event', these include Bruce Springsteen and The E Street Band, U2, Paul McCartney, Lady Gaga, Pink Floyd and Iron Maiden.
This writer has seen all of the aforementioned bands live over the years and as ever with a tribute band attended the gig with a feeling of trepidation.
Hi-On Maiden are the UK's leading Iron Maiden tribute band and the only tribute act to be officially endorsed by Maiden themselves.
Maiden are the most successful New Wave Of British Heavy Metal band ever with a career spanning just over 40 years and still making music that is relevant and fresh.
The two hour show was spanned the band's career most of the hits were played along with some deeper cuts right up to current release 'Senjutso' with the single 'The Writing On The Wall'. Things got topical with the Ukraine situation being mentioned and the dedication of the song 'Blood Brothers' to them. Given the current climate it is good to hear musicians speaking out and showing support.
The band so closely authentically re-create the sound and essence of an Iron Maiden gig, right down to a few appearances onstage by 'Eddie' the band mascot. If you shut your eyes, you would swear that you were listening to the actual Iron Maiden!
At the gig tonight, singer 'Bruce Dugginson' had a heavy cold and there were a couple of times when the crowd took over. But, still, what an amazing voice and what a Trooper!
It must be really hard putting together a set list when covering band with such a lengthy career and keeping the fans old and new happy.
Set highlights were '2 Minutes To Midnight', 'Can I Play With Madness?', '22 Acacia Avenue', 'Wasted Years', 'Run To The Hills', 'Number Of The Beast', 'Trooper', 'Fear Of The Dark'. The encore featured 'The Wicker Man', the epic 'Hallowed Be Thy Name' and 'Bring Your Daughter To The Slaughter'.
The gig was stunning and the musicians were clearly having as good a time as the audience.
As a live band and experience short of seeing the real deal, Hi-On Maiden is brilliant and highly recommended.