30/8/2019
Too Petty
Review and Photo by Barry Martin
---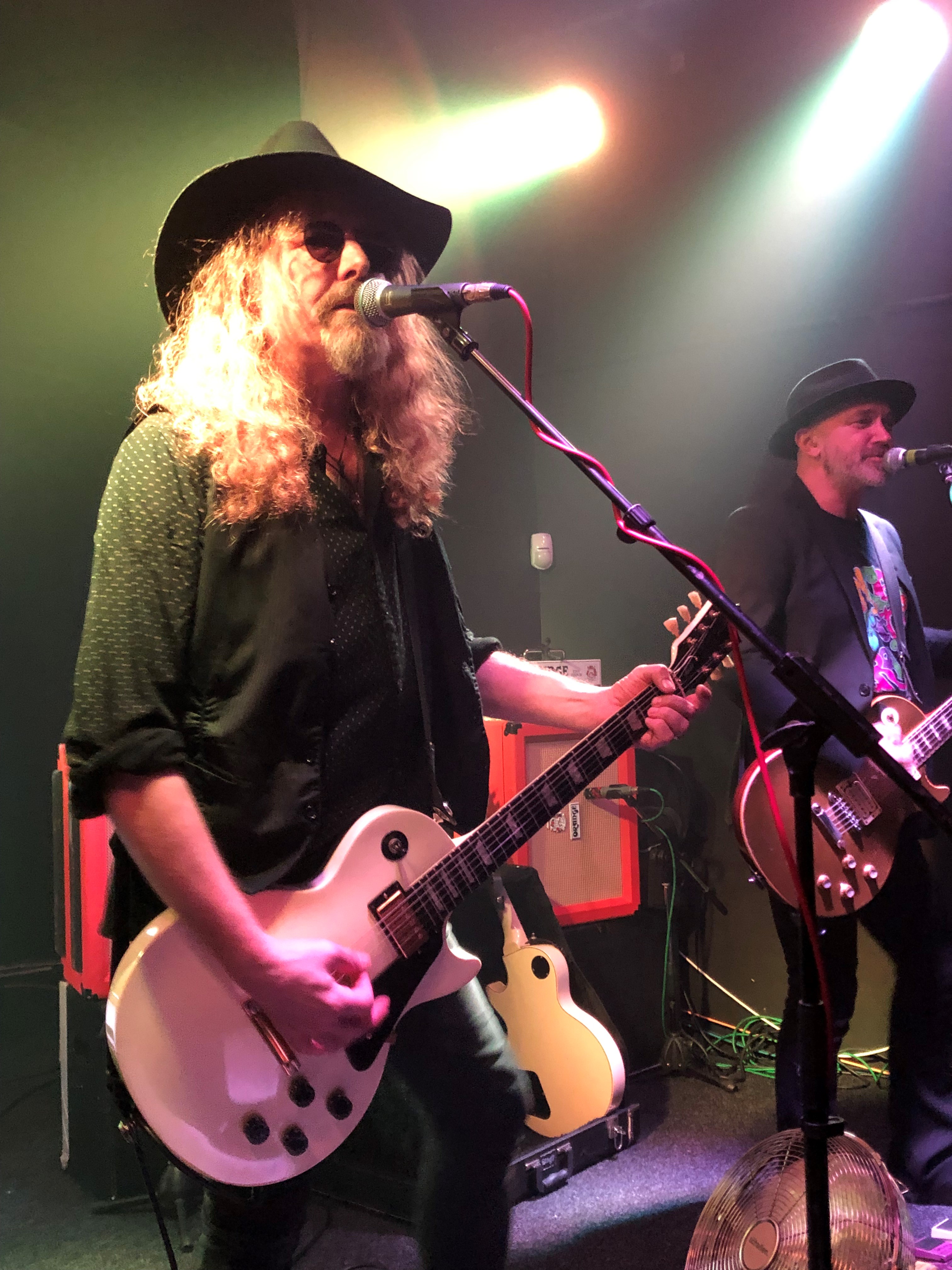 The T.P.ers kicked off the new season at the Flowerpot, the trib band Jerusalem, with a sensational, stand-out 25 song show from the foot-tappin', feel good music of the iconic, fret-tastic Floridian, Thomas Earl Petty.
This Fab Five just blew me away, like they did the whole, packed audience with their musical mega-control, delicious keyboard/guitar riff duelling and meticulous attention to detail.
Smoother than a souped-up Mustang, cooler than an ice-cold Bud ( other brands are available ), these boys soft-rocked and rolled, blues and boogied us all into willing submission with this night-long dazzling display show-casing Tom's four decades of magical, musical maestrometamanship.
Darren Oldare as the Great Man himself had all the Tom-isms off to a T. and conducted regular, raucous but reverent singalongs with an adoring Flowerpot faithful.
Dave 'Mick/Bonham' Cavill on drums as Stan Lynch and bassist Mel Gabbitas as Ron Blair provided the granite, no FL diamond rock foundation for virtuosissimi lead guitarist Matt Pearce(Mike Campbell) and Lord/King of the Keys Andy Fuller as Belmont Tench to really highlight their ultra-musicianship.
Andy's keyboard solos constantly and seemingly effortlessly, beautifully cut through and enhanced the band's tunes and cool-hand Matt was simply superb, whether pickin' or slidin' thru the Campbellian catalogue of eargasmic, hot rockin' riffs.
Which songs did they play? They played 'em all! Listen to her Heart, Mary Jane's last Dance, I Won't Back Down , I Need to Know, Here Comes my Girl being just a few of the many mountain top moments of the funtastic first half of a mega, 125 minute, one set does all.
Don't Come around Here no More signalled the start of the second super segment and the band flicked the NOS button and shifted into Mustang, Cadillac and T.Bird hyper-overdrive. Mach Super One! as they gloriously rolled out all the T.P. (with a bit of Jeff Lynne ) classics. We reLearned to Fly, Went into the Great Wide Open, Ran down A Dream, Found us a Refugee and went Free Fallin' with an American Girl.
Hit after stunning hit. No filler, all absolute killer tracks.
All in all, a wondrous delight of a night. Five stars.
Very sadly, Thomas Earl passed only recently. But he lives on absolutely forever thru his magnificent musical output and ground- breaking videos. Rock on In Perpetuity brother.
No loss here, only Gainesville in Hall of Famer Tom's legacy so brilliantly and lovingly resurrected by this high five-piece.
Boyz, we salute you all. Too Petty... Total Package.