29/6/2019
DS:UK
Review by Kevin White
---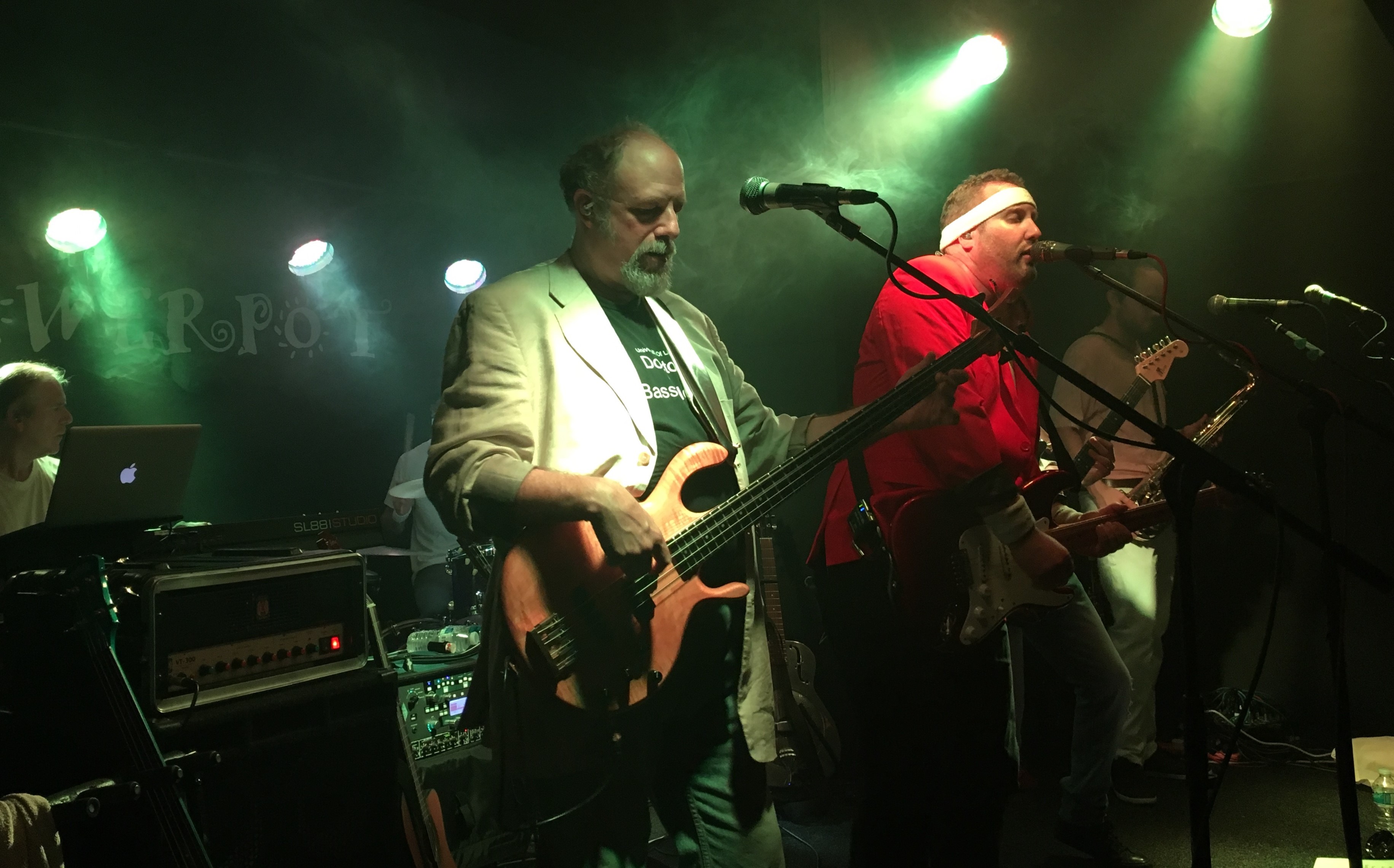 I saw Dire Straits live in 1991 on what turned out to be their final world tour promoting the On Every Street album at the Birmingham NEC. In 1996 I got to see Mark Knopfler do a solo gig in Liverpool and in 2014 I was at this very venue to see John Illsey. I was very interested to see a Dire Straits tribute band.
Opening with Once Upon A Time In The West followed swiftly by Expresso Love, front man David Knight (Mark Knopfler) welcomed the audience and explained that they would concentrate on the Alchemy album (Dire Straits seminal live album).
DS:UK is David Knight (lead guitar/vocals), Alistar Begg (bass/vocals), Pete Wilson (saxophone), Alec Heald (drums), Lochlan Horne (rhythm/lead guitar) and Rick Benbow (keyboards/piano).
There were some technical glitches and the band ended the first set after 40 minutes. After a 20 minute break, DS:UK were back, firing on all cylinders, any issues had now been sorted. This set was kicked off with a splendid version of Telegraph Road.
The songs were faithfully replicated and yet this band has managed to freshen up these classics, whatever it is that they have done, it works!
Highlights of the show for me were Heavy Fuel, Sultans Of Swing, Private Investigations (complete with the audience singing along), Romeo and Juliet and a spine-tingly good version of Money For Nothing which ended the gig. The crowd were calling for an encore and band obliged with Theme from Local Hero which ended the night.
DS:UK is, without doubt, the most authentic sounding Dire Straits tribute band that I have ever seen. The attention to detail, capturing the unmistakeable Dire Straits sound is to be applauded. The show itself was simply stunning and the band were clearly enjoying themselves too.
I highly recommend DS:UK. I will definitely go and see them again.