17/11/2016
Wishbone Ash
Review by Barry Martin
---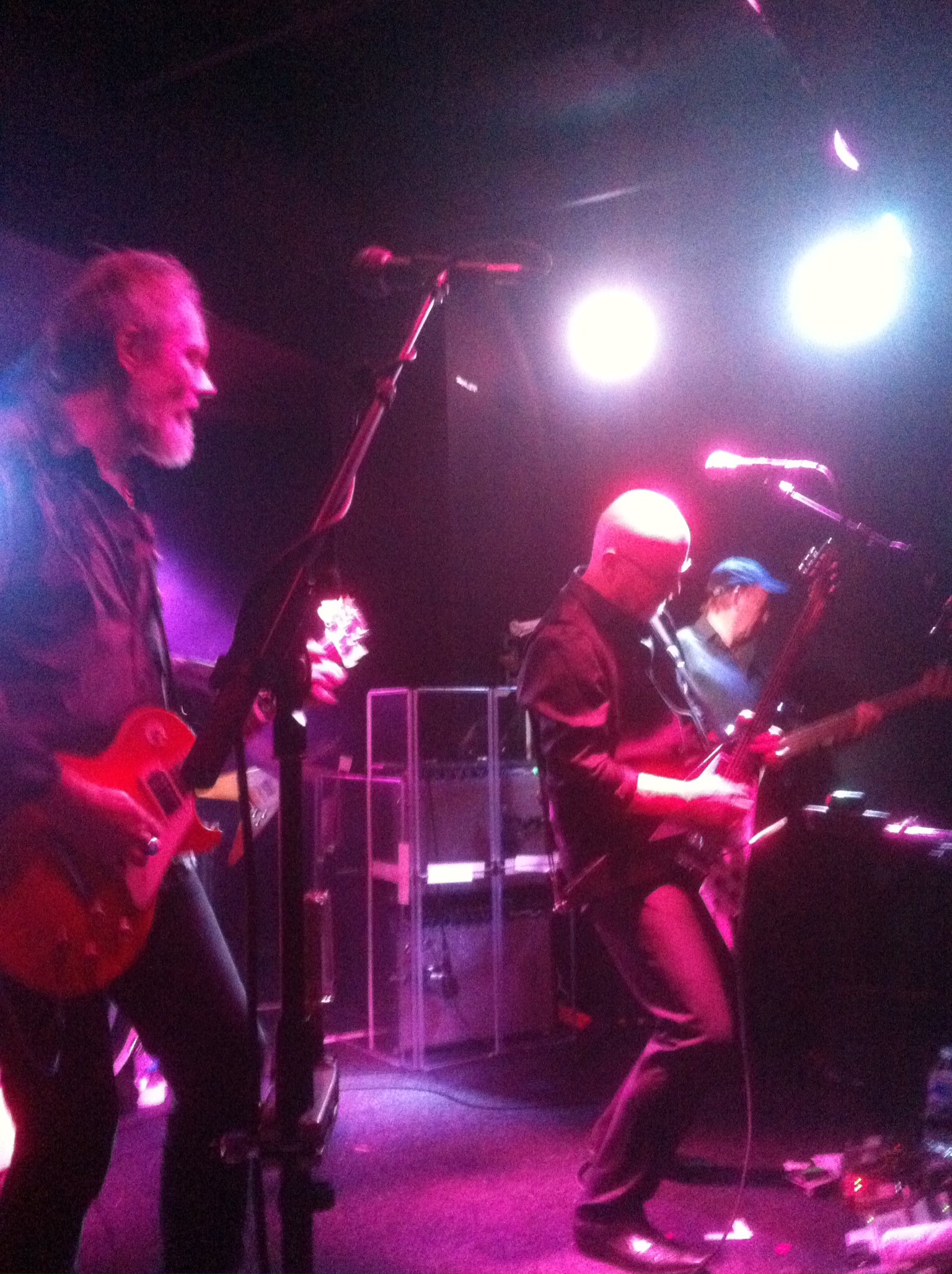 Seventies superstars, the Ash, spearheaded by only surviving member,Andy Powell, wowed a packed 'Pot with a set spanning four decades of magical, musical creativity.
From first note to last,A.P.,a true godfather of the guitar world, owned the stage as his signature solos took the mainly mature head-nodding,v.appreciative audience back to their twenties and riff-hooked heydays.
'The King will Come' from the band's multi-million selling gold album Argus with its clap-along , big -build beginning and money-shot soloing and howling, haunting hook had the crowd transfixed as the gig grew in intensity.
Mellow, melodic magic quickly followed in 'Throw down the sword' and there was no stopping now. A gem of a 'Jail Bait' with Andy and co-axeman 'Muddy' blending brilliantly the double lead guitar genius that spawned such meta-bands as Thin Lizzy and Lynyrd Skynyrd. Bob and Joe on bass and drums provided the perfect rock-solid heartbeat for the pedal powered dynamic duo up front to whiddle and wah (and every other alternative) in a sensational display of world-class musicianship.
An hour and thirty minutes later non-stop, their greatest and most legendary track, the mind-blowing 'Blowing free ' climaxed the night in all its awesomeness.
More! MORE ! MOR....R.....E !! begged the steaming 'Pot punters and so the boys returned with a superb,extended,special -fx spattered encore of 'Phoenix' to leave all the audience going home v. v, Flying V. happy.
Five stars. 11 out of 10 on the Riffter scale. W.A. are: Bob(the beat) Skeat on bass. Muddy( first class Finnish) Manninen on lead and slide guitars. Joe (appy chappie ) Crabtree on percussion and Andy (last superman standing) Powell on lead guitars and vocals.