12/11/2016
Ohasis
Review by Barry Martin
---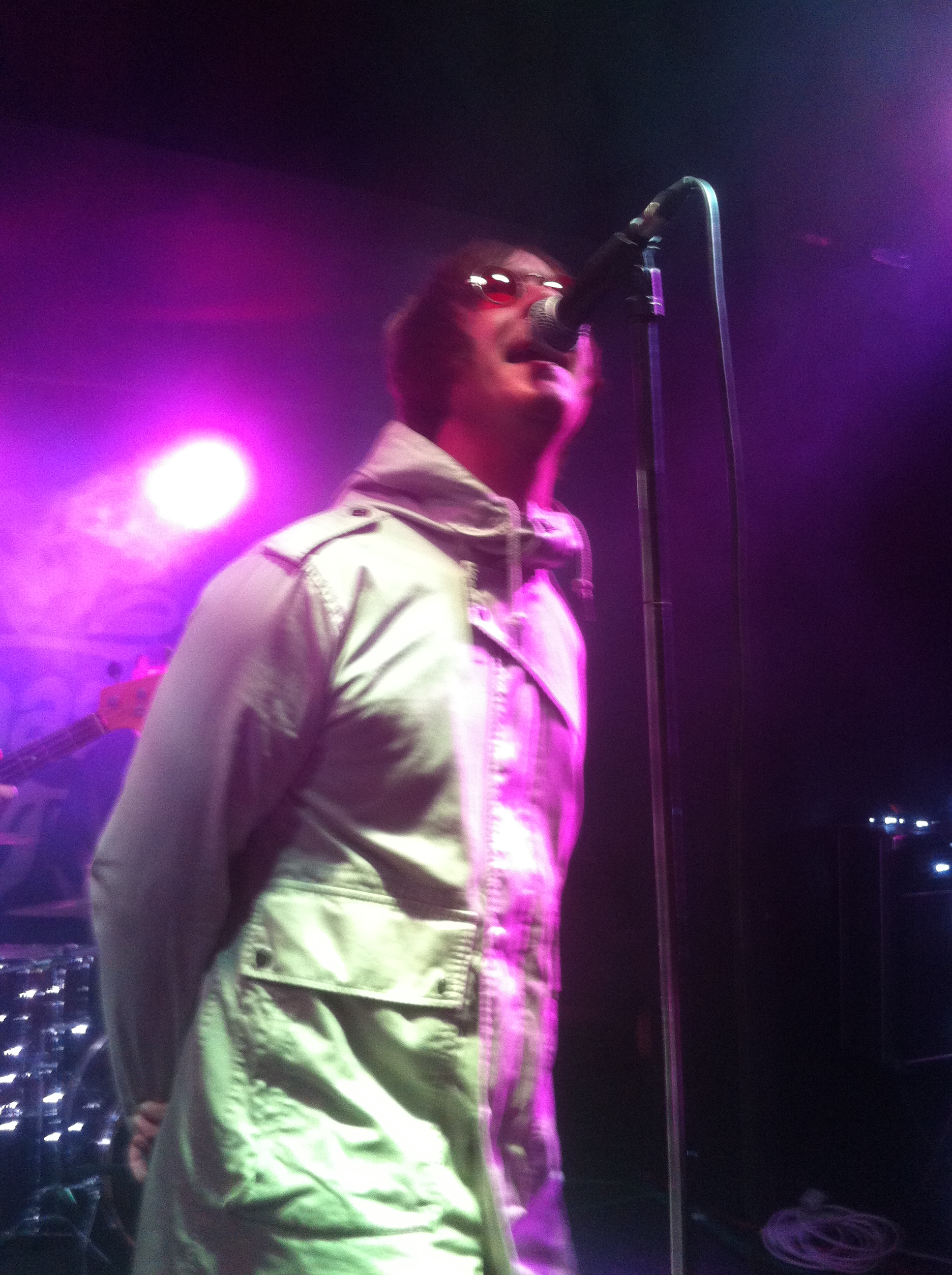 The fabulous Ohs turned up and turned downtown Derby into Manchester for one fist-pumping, 'avin it, knockout night at a packed, steaming 'Pot.
The world's top tribute to the Gallagher brothers' band took the Flowerpot faithful on a singalong,bounce along, young n old dad dancing, wobbly, alcohol-enhanced journey to Nineties' nostalgia.
The North and Midlands-based five piece eased the audience into the gig with a few warmer-uppers, but then took the Rams' city by the horns as they launched into the Gallagher bros.' manifesto for life,Cigarettes and Alcohol, with Jon Boswell as Liam taking centre-stage. Swag, charisma and more front than Blackpool pleasure beach,Jon owned it. The crowd fed off his every gesture, grunt and witticism as he orchestrated raucous singalong after shout-along like a demonic Parkaed up choirmaster.
Scott Hardingham as Noel whiddled and wah-wahed away superbly all night and took over vocals on several songs as his sulky sibling took a breather before sidling back on stage and tambourining the heaven out of another O. classic.
Building all the time, Ohasis then rolled out the big guns as the second half kicked off: Morning Glory,Roll with it,Live Forever,Wonderwall,Don't look back in anger, one after another all Britpop belters from the copy-cat five-some famed for their 100% authenticity of spot -on look, equipment and note-perfect sound.
Champagne Supernova and a 'we're gonna take the roof off with this one' and they did, version of Rock and Roll star ensured the whole,amazing, Mancunian musical experience ended with an eardrum-exploding,crescendonic conclusion with a roaring, sweat -soaked 'Pot pit boiling over with admiration and awe as the boys took their bows and high-fived ecstatic front-rowers.
What was the difference between the originals and Ohasis ? One tiny, insignificant letter. To all intents and purposes, this Fab Five were Oasis at their finest. Jon,Scott and the vital backing-beat boys (Steve,Alan and Nick ), please keep doing what you are doing so brilliantly. Music needs guys like you. Five stars ..in every sense. They made it happen.