22/10/2016
A Foreigners Journey
Review by Barry Martin
---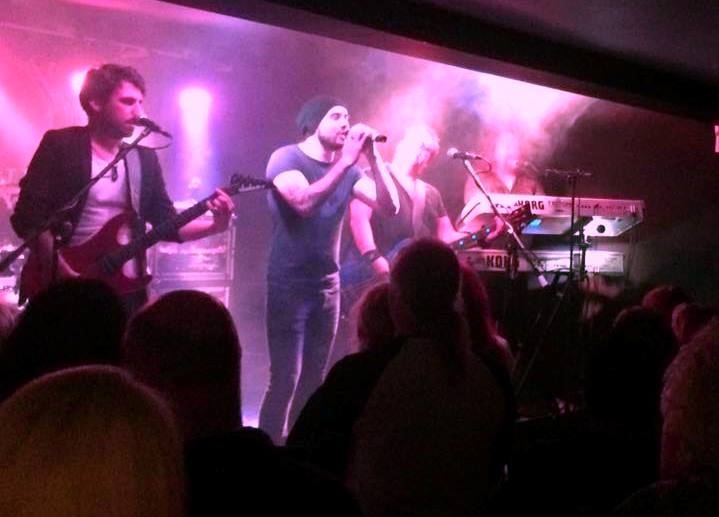 A mere ten pound ticket took the Flowerpot faithful on a joyous one hundred and thirty minute rocket ride to planet Rock Nostalgia.
Five piece, North and Midlands based A.F.J. paid tremendous tribute as they reeled off hit after relentless hit of the two bands who put the ball(s) in the power ballad.
The songs themselves ,hooky ,haunting iconic classics, needed no introduction as the Fab Five and a packed 'Pot came together as one for an unforgettable evening dedicated to the U. S./U. K.'s best bands of their era.
Titanium-tonsilled lead singer and crowd choirmaster Matt Black lead from the front, delighting all with his note-perfect delivery of Steve Perry and Lou Gramm.
New band member, lead guitarist Ricky Middleton twiddled, wailed and whiddled to marvellous effect. Definitely a keeper.
Jon Pease on keys, rocked the room energetically all night combining excellently with the thunderous percussions of Ian Ferris and the heart-beat bass of the pose-meister Paul Flanagan. Driving power-packed pop rock was the order of this knockout night with the titanic triple-header late in the set of Jute Box Hero,Hot Blooded and Dirty White Boy truly blowing away your humble reviewer.
Fed by the heat and energy of the ecstatic,bouncing,singalonging audience, the AFJers incredibly managed to take it up to one more stratospheric level with a multi- orgasmic encore of the chosen one's Don't Stop Believing '.
More ! More !! screamed the baying crowd but that was it. Arms linked, bowing to the cheers as one and an afterglow of sated rock fans drifted off into the night. 'Pot, same time next week? You betcha !