9/10/2015
Cregan & Co
Review by Kevin White
---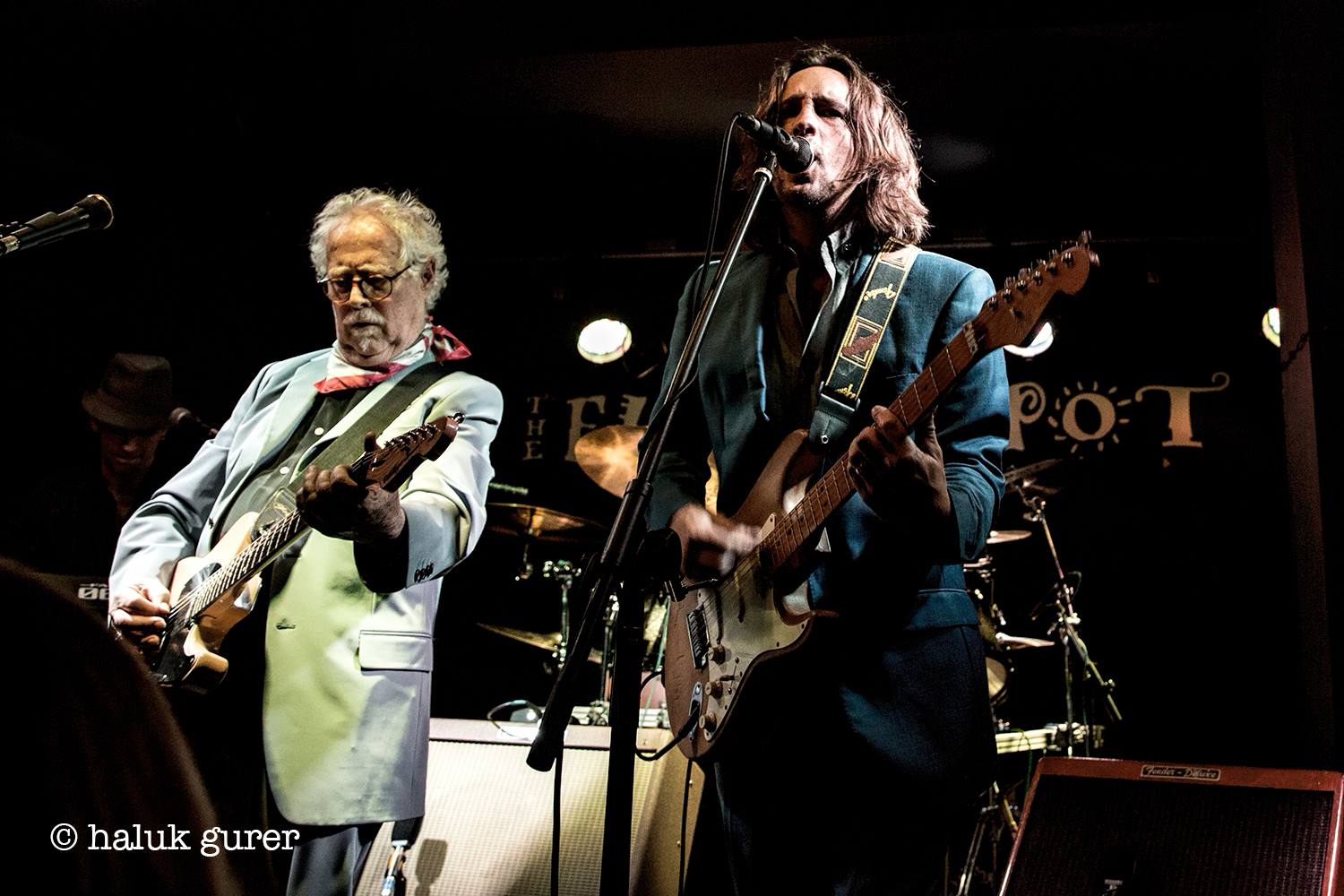 Cregan & Co featuring Jim Cregan (guitar/vocals), Ben Miller (guitar/lead vocals), Harry James (drums), Pat Davey (bass) and Sam Tanner (piano) who have respectively with Rod Stewart, appeared on The X Factor, Thunder, Tom Robinson and Alexander O'Neil amongst many others. In short the band really are a super group.
The set was a best of Cregan era Rod Stewart as well as featuring some of his best-known song collaborations with other bands. And what a set!
Opening with Baby Jane then Forever Young, Hot Legs and the Cat Steven's classic The First Cut Is The Deepest, the audience were completely hooked. Family's Burlesque, You're In My Heart with the audience singing along at the top of their voice gave way to the brilliant Come Up And See Me (Steve Harley & Cockney Rebel). Jim Cregan regaled us stories about writing these songs and witty anecdotes about being on the road with Rod Stewart in between tracks. The band themselves were really tight and former X Factor finalist Ben Miller has an incredible voice.
The hits kept coming I Was Only Joking, Passion, Handbags And Glad rags, I Don't Wanna Talk About it, a stunning version of Young Turks and ending with the sublime Maggie May.
Returning to the stage for an encore the band came on one by one with the audience chanting for Harry James from Thunder who led the band in a rendition of Twistin' The Night Away before returning to the drum kit. Up next was Sweet Rock and Roller before finishing with Have I Told You Lately?
The band were really entertaining and I did not realise just how many hits Jim Cregan has co-written and tonight's set was the tip of the iceberg. The crowd clearly enjoyed the show. What a great night.