25/10/2014
Los Pacaminos
Review by Kevin White
---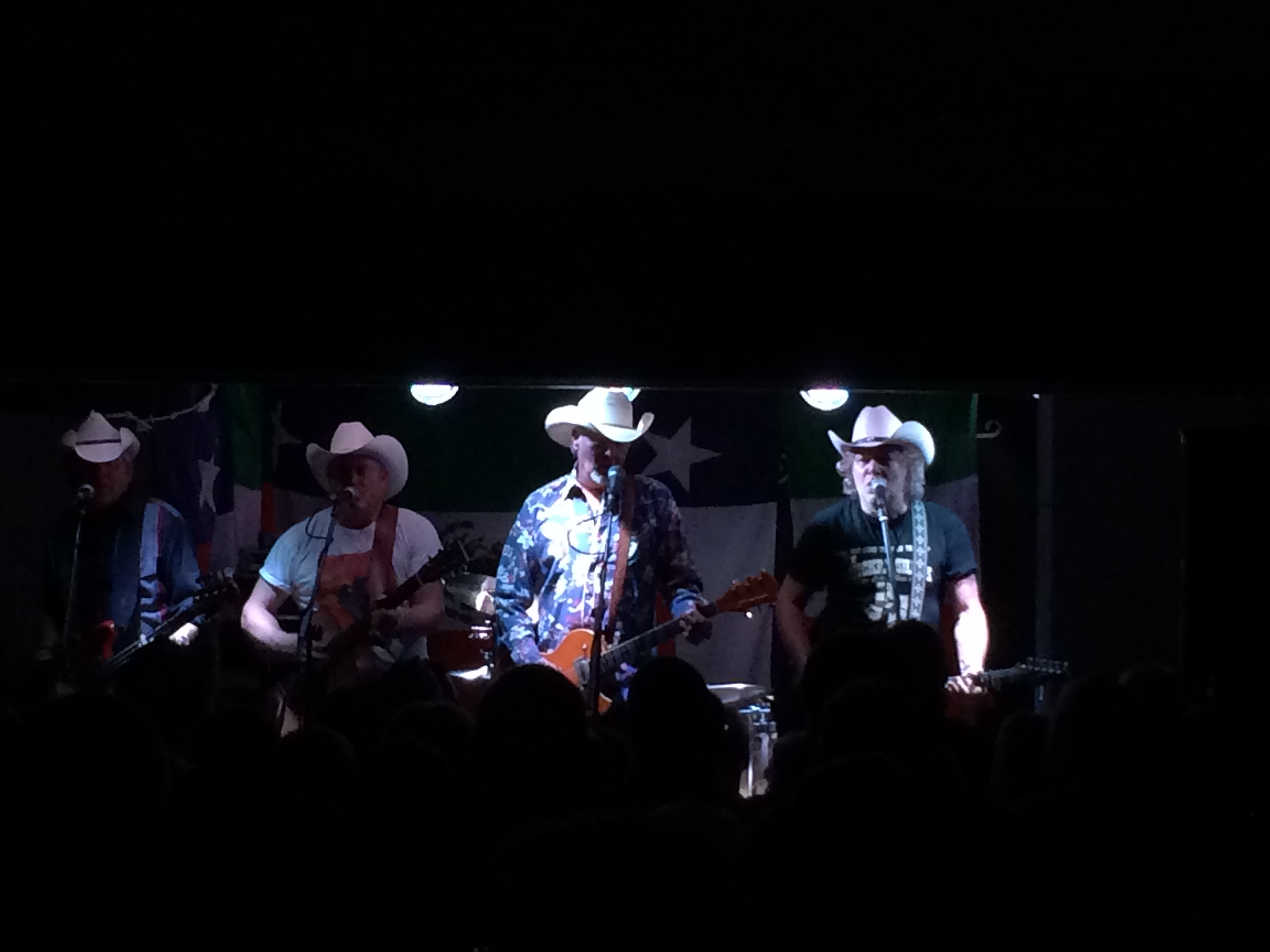 Los Pacaminos are a group of musicians from London fronted by Paul Young who play Tex Mex, a real mix of Blues and Americana, music that they are all passionate about.
There was a real party atmosphere at The Flowerpot when Los Pacaminos hit the stage opening with Razorwire and the great Highway Patrol before covering the Tequila Song originally by The Clamps and were served Tequila on stage by one of their Tequila girls. The first set carried on the party mode with Little Sister, Caberello, Girl From Tenesse, NADA, Shadows, Nothing You Can Do, Cigarette, Poor Boys and ended with Saved. During this set there was a brief and touching tribute to the late, great Jack Bruce when the band mentioned him by name and briefly removed their cowboy hats.
The second set was kicked off with Jump Back Baby and Same Things before the second rendition of the Tequila Song and the band being served with another round of Tequilas. Closer, Who Were You Thinking Of, Battered and Broozed (sic), Gangster, Belle, Lies and ended with Favourite Things.
Los Pacaminos returned to the stage and encored with the Tex Mex anthem La Bamba, and ended with the superb Wolly Bully before leaving the stage with the crowd singing and chanting 'Los Pacaminos'.
The band were promoting their new album A Fistful Of Statins as well as a handful of tracks from earlier albums and some very well chosen and tried and tested covers. Los Pacaminos are a real party band made of some exceptional musicians who know how to throw a party and were clearly enjoying themselves on stage.
What a great night!