5/9/2014
U2UK
Review by Kevin White
---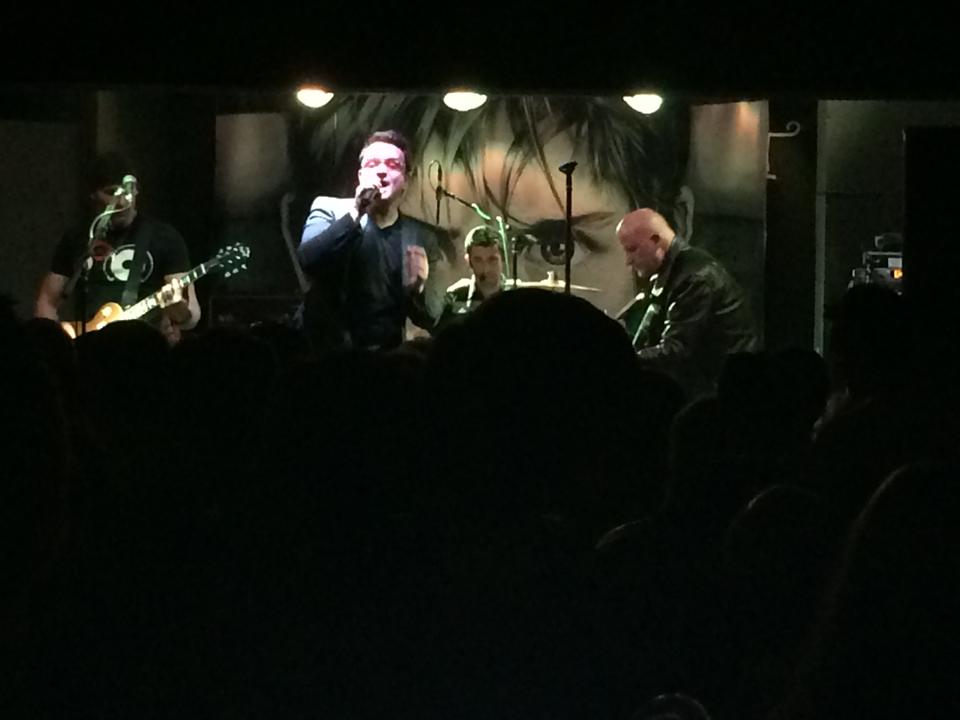 U2UK are Europe's leading U2 tribute band and are based in Derby so the sell-out Flowerpot show was 'A Sort Of Homecoming'.
Hitting the stage with City Of Blinding Lights followed by Even Better Than The Real Thing and the fantastic I Will Follow and then Pride (In the Name Of Love) a surprisingly early airing of the song but it went down very well with the crowd.
The ninety-minute set was well structured with songs covering U2's entire career, the band were really good at working the audience and encouraging them to join in.
Stand -alone single Invisible was well received then the band launched in classic after classic Elevation, complete with fans joining in, Angel Of Harlem, Desire, Beautiful Day. Other highlights including storming renditions of New Year's Day, Sunday Bloody Sunday, Bullet The Blue Sky, I Still Haven't Found What I'm Looking For and for me, the song of the night, Bad with sections of Ruby Tuesday and Sympathy For The Devil dropped in as a nod to the now legendary performances of that song by U2 on Live Aid and the Rattle and Hum concert film.
The set was brought to a close with Where The Streets Have No Name and the audience were cheering and shouting for more. U2UK came back on stage and encored with the sublime Vertigo and With Or Without You before leaving the stage before returning for a second and final encore with Walk On.
Some songs were notable by their absence but that said it must be really hard coming with set lists to please their fans. As far as tribute bands go U2UK are second to none and are all very talented musicians. This band is fantastic live and is well worth checking out.