18/4/2014
Marcus Bonfanti Band
Review by Kevin White
---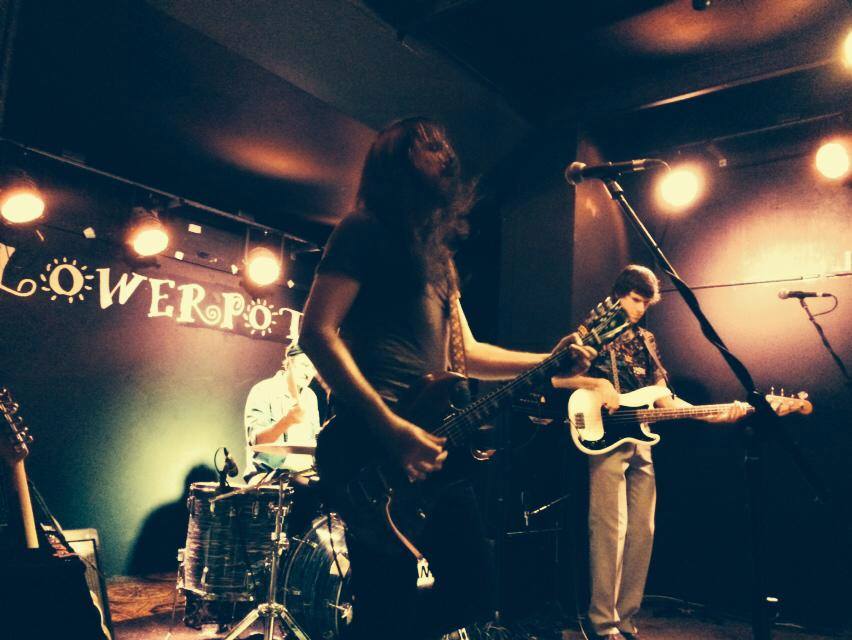 Marcus Bonfanti is touring to promote his fantastic new album Shake The Walls and Bonfanti is one of the most popular acts at The Flowerpot and it is a venue that he loves playing.
Bonfanti hit the stage with Alley Cat quickly followed by Bang Of A Gun, Honey, Goin' Down and Devil Girl before playing Cheap Whisky, a song that really gets the crowd going and has been nominated for the Best Song in the forthcoming British Blues Awards. The song is an absolute blinder and a classic in the making so should be played later on in the set.
Backed by hugely talented musicians Scott Wiber on Bass and Alex Reeves on Drums, the band is really tight and delivers an incredible performance.
Highlights of the set included We All Done Bad Sometimes, Blind Alley, Jezebel, My Baby Don't Dance. The superb Give Me Your Cash brought the set to a close.
The audience were shouting for more and Bonfanti duly obliged returning on his own for an encore and played the great Bleaker Street before being joined by his band for an incredible version of You Better Leave This Long Haired Country Boy Alone.
Bonfanti and his band played a brilliant gig and are true showmen and are well worth seeing live.