13/9/2013
U2UK
Review by Kevin White
---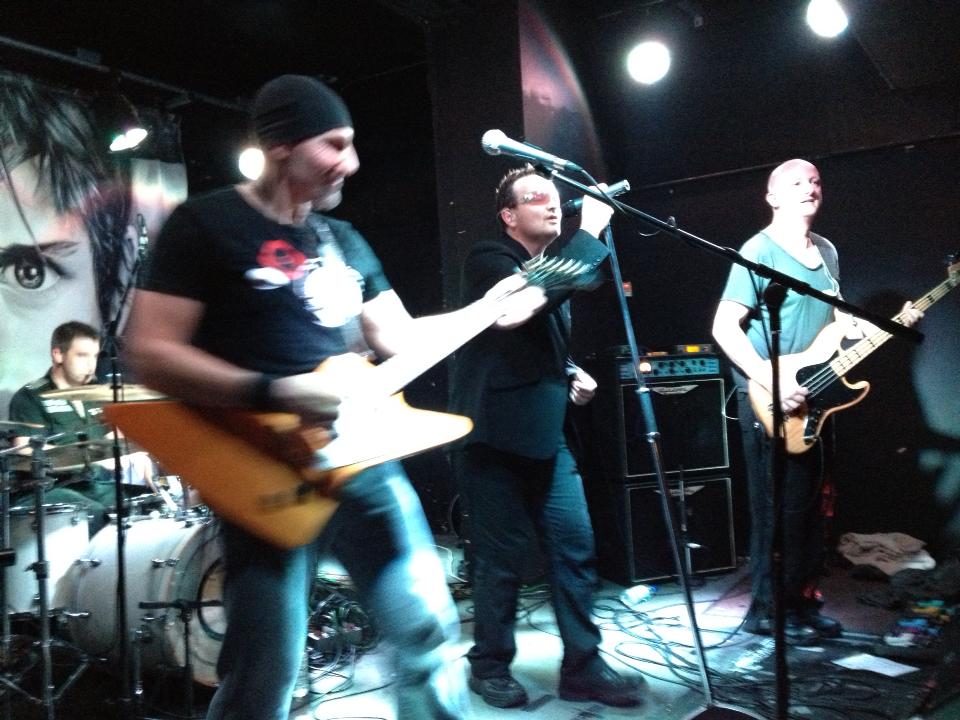 U2UK hit the stage to the packed venue on a cold and wet Friday night opening with the splendid City Of Blinding Lights before ploughing straight into Vertigo.
U2UK's Bono announced that it was great for the band to be playing in their hometown and particularly to be back at The Flowerpot, the band then launched into Sunday Bloody Sunday and Pride (In The Name Of Love) these versions were so good, that if you closed your eyes it was like being at an actual U2 show as oppose to one by Europe's leading U2 tribute band. Classic after classic were belted out including One going into Unchained Melody, New Year's Day, Angel Of Harlem and Magnificent one of the best songs from U2's most recent album No Line On The Horizon.
Particular highlights of the set were Even Better Than The Real Thing, I Still Haven't Found What I'm Looking For, the BAD/All I Want Is You medley, Beautiful Day and I Will Follow. The set was brought to a close with Please morphing into Where The Streets Have No Name.
An ecstatic crowd were shouting for more and the band duly obliged, returning to the stage for an encore playing U2's first single Out Of Control before ending the night with a blistering take on With Or Without You.
All four musicians were really tight and re-created the sound of U2 almost perfectly, Out Of Control sounded a little rusty but apart from that the ambience of the show was of a real U2 concert. The was also the sense of a very special occasion as there usually is when a band plays there hometown which made the night all the more enjoyable.
One of the hardest jobs for any tribute band is putting together a set list to try and please everyone coming to see the gig. Inevitably some gems in the U2 back catalogue were missing but with almost 40 years of material to choose from the song selection was well judged with a great mix of old and more modern classics as well as some hidden gem album tracks that have become firm favourites at U2 concerts. U2UK are definitely well worth going to see live.