9/3/2013
The Lancashire Hotpots
Review by Kevin White
---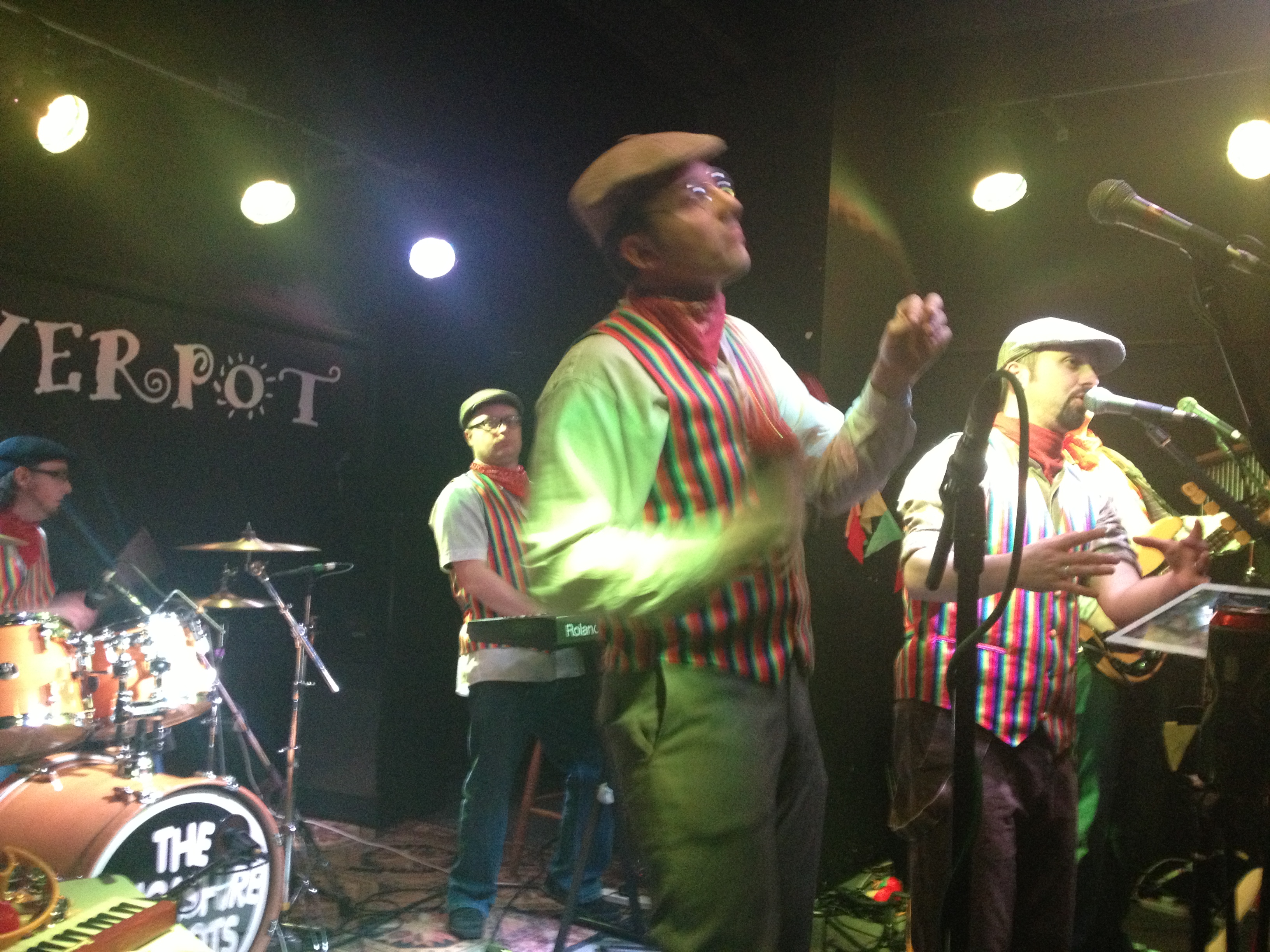 The Lancashire Hotpots a Comedy/Folk band were promoting their latest album A Hard Day's Pint and played to a near to capacity crowd, many of whom have seen the band before.
Having seen the group the last time they played The Flowerpot I was concerned that the act would not have changed and that they would be rehashing the same jokes. I needn't have worried, a new set and plenty of comedy gold including many horse (the alleged current food scandal in supermarkets) references and some Oscar Pistorius (aka the blade runner, paralympian) jibes.
The set was kicked off with Let's Get Leathered, Bitter, Lager, Cider, Ale, Stout and the sublime I Fear Ikea. The Hotpots encouraged audience participation in singing, dancing right from the start and at one point there was even a conga line,. The character Pirate Bernard took the helm and sang Cinema Smuggler and new song A Perfect Pint, done in a Sea Shanty style.
The newer songs like Kebabestablishment fitted in nicely with old songs such as Sat Nav, Keys Wallet Phone and Hardcore Quornography. Firm favourites such as Beer Olympic and the classic He's Turned Emo, got the biggest cheers of the night. The latter featured new character/puppet Johnny Green Day and also a special guest musician, Phil Doleman from The Re-Entrants. The set ended with Chippy Tea.
The crowd shouted for more and the band duly obliged and played an encore with Cottaging, Lancashire DJ and ended with the brilliant Shopmobility Scooter/Hey Jean completed with Hey Jude inspired audience sing-along finale before bowing out with the How Do dance medley.
My sides were hurting and I was wiping my eyes from crying with laughter. The Lancashire Hotpots are great value for money and are very entertaining.