7/12/2012
Simon Friend's Seismic Survey
Review by Kevin White
---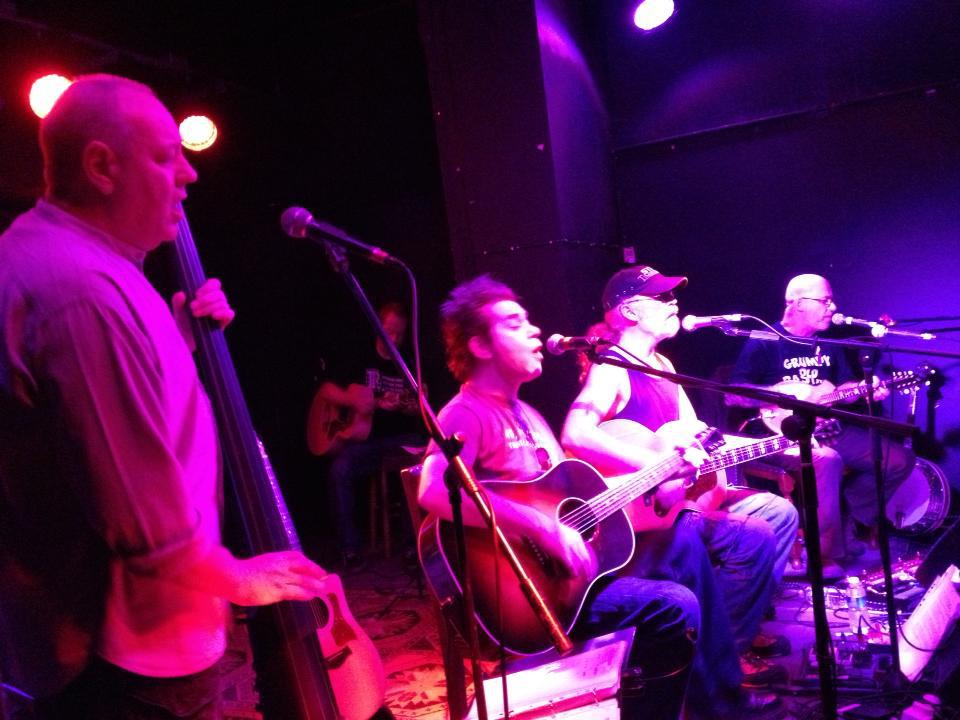 The gig room was absolutely packed for this show. As someone who had heard of the Levellers but was not that familiar with their music I was not entirely sure what to expect and sometimes attend a gig, as a bit of a wildcard, this was one of occasions.
Support on this tour came from Stevie One Bloke One Mandolin, his ability as a storyteller in song as well as between songs was similar to Vin Garbut.
Simon Friend's Seismic Survey are made up of Simon Friend (The Levellers) on guitar, Mick Doyle (Neverland, No Right Turn and Bloodsimple) on mandolin, Andy Cooper (No Right Turn) on bass and Paul Miro (Apes, Pigs and Spacemen) on guitar. The best way of describing the Seismic Survey is as a Super group and the musical style as acoustic Folk Rock in a similar vein to Lindesfarne.
Highlights of the first set included Believers, Angel, Don't Ask Why, Sugar Loaf Mountain and American Air Do. The set ended with a rousing rendition of The Leveller's Is This Art. After a short break the band returned for a second set. Stand out songs included Hollow, Miles Away and Ghost Heart. The band had promised an unusual cover and speculation was rife but no one expected NWA's F**k The Police. The Survey's take on this song was nothing short of exceptional. The band managed to top that with Searchlights and ended with the sublime Freedom Machine. The group retuned to the stage to play a moving version of The Boatman as an encore.
Simon Friend's Seismic Survey was intended as a one off when they played the Derby Assembly Rooms earlier this year but requests for more shows followed and the band went on to play Off The Tracks and the Wychwood Festival. The show at The Flowerpot was part of a UK winter tour. The band was superb and the songs were at times joyous, uplifting and very moving.
Let us hope that we will be hearing a lot more from Simon Friend's Seismic Survey in the future.
For more information on the band visit www.thesurveys.co.uk.