17/11/2012
The Blockheads
Review by Kevin White
---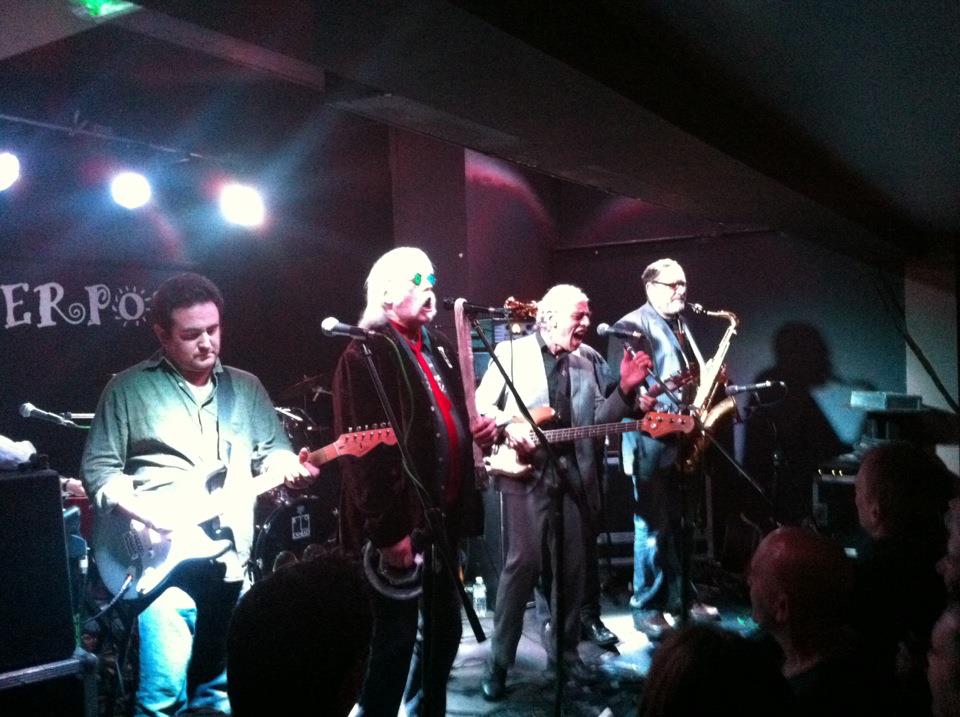 From the minute The Blockheads hit the stage to the dying notes of the final song the band were having a party and this rubbed of on the crowd as well.
Sex and Drugs and Rock 'n' Roll kicked the proceedings off nicely followed by I want To Be Straight, George The Human Pigeon, If I Was With A Woman and Inbetweenies. The band is a tight and well-oiled machine; the standard of musicianship was second to none. Tonight was a master class in the art of live performance
Wake Up And make Love, Sweet Gene Vincent and What A Waste and Clevor Trevor had the audience singing along. The set ended with a 10 minute long version of Reasons To Be Cheerful (Part 3 and the brilliant Hit Me With Your Rhythm Stick.
The Blockheads said that they were unable to leave the stage to go backstage as there were so many of them and they would play a couple more songs. The gig ended with Blockheads and Lullaby For Francies.
The Blockheads are currently touring to celebrate their 35th anniversary. The sheer energy and enthusiasm for their music and playing live was so clear and so infectious. The band is showing no signs of slowing down. Long may they continue.