22/6/2012
Henrik Freischlader
Review by Kevin White
---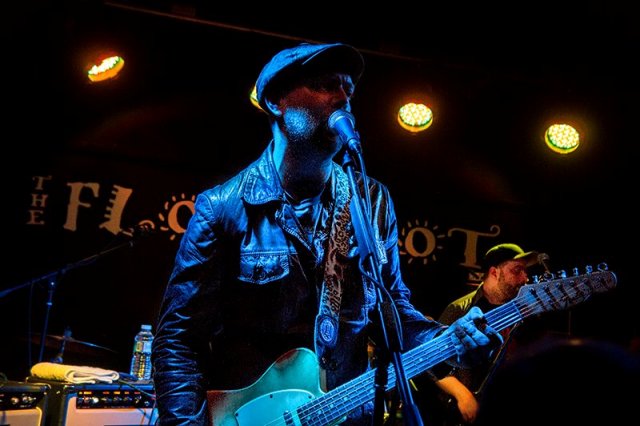 The Henrik Freischlader Band are a very powerful four piece and a force to be reckoned with. Freischlader is the finest German export since the Scorpions, Rammstein and dare I say it, Kraftwerk.
Hitting the stage with The Blues going straight into Still Frame Replay the Henrik Freischlader Band had the audience utterly spellbound by the outstanding display of musicianship from such a talented group. Henrik's own guitar work had elements of Gary Moore, Jimi Hendrix, Rory Gallagher and Michael Schenker fused together to create such remarkable playing. It is easy to see why Joe Bonamassa respects Freischlader as a guitarist.
The set list was well thought out and featured songs spanning six albums, a work ethic that comes close to Bonamassa. Particular stand out tracks were The Bridge, Do Did Done and Wolkenwinde. The band played extended jams on some songs and this was well received by the hugely appreciative audience. The set ended with the stunning Breakout.
The Henrik Freischlader Band played a blinding encore of a hair standing up on the back of your neck version of Crosstown Traffic and ending with Messiah. The gathered crowd were stunned by what they had witnessed and this young musician deserves to be very successful. What an incredible night.