23/4/2012
Savoy Brown
Review by Mick Moonshine
---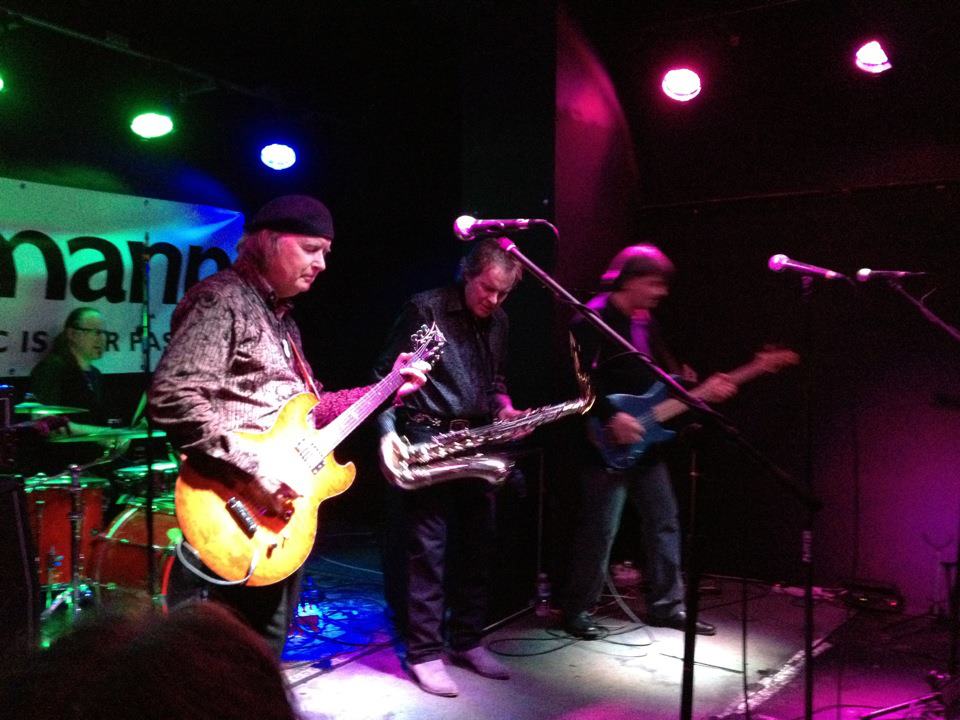 A Monday night, bloody cold and pissing down with rain, but who cares we've all got our tickets and ready to board the Hellbound Train, it rolls in at 9-30pm and we're on a trip to 1969 and back again, old classics and new tracks from their latest album Voodoo Moon, it's a one hour 30 minute journey that spans the career of Kim Simmonds that saw him in the Soho clubs to headlining Carnegie Hall.
What a ride this was, my favourite tracks tonight were Little Red Rooster, Wang Dang Doodle and Hellbound Train.
Joe Whiting's vocals were brilliant, and I count myself lucky to have seen Kim Simmonds a master blues/rock guitarist, together with Garnet Grimm drums and Pat Desalvo bass.
I've rode that Hellbound Train twice now, in 1970 and again Monday night, I'm going back today to book tickets for when it rolls around next time.