11/12/2011
Four Fighters
Review by Barry Martin
---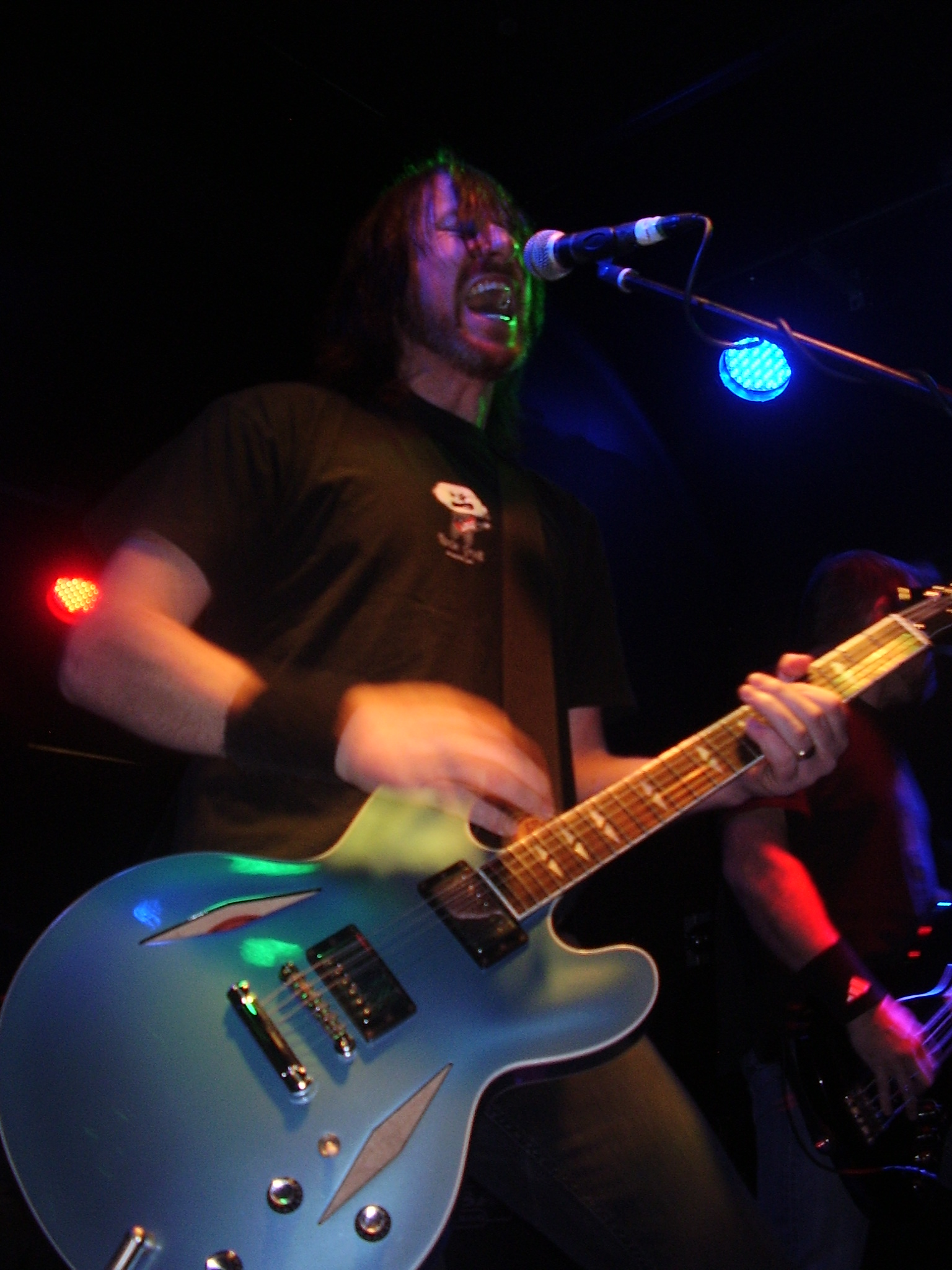 Meaty, Testosteronic heavy rock with a grunge sauce was the main dish on the 'Pot plate as the F.F.'s paid marvellous homage to the music of Dave Grohl and co.
What must have been the most decibel-generating band to grace the Flowerpot stage blasted out the Foo's best tracks from their seven award-winning albums.
Centre-stage was Iain Angus as Warren, Ohio's most famous son David Eric Grohl who put in a stellar performance on his signature D.G. Gibson guitar, as well as orchestrating all the legendary sing/ scream-alongs amongst the Flowerpot faithful.
Drummer Richard Sutt (Taylor Hawkins), bassist Geoff Livermore (Nate Mendel) and the mystery man known only as 'Spam' (Chris Shiflett) on second guitar were the Yorkshire pudding and veg. to Angus's beef in the four-piece Leeds and Bradford-based combo.
This was a knock-out 90 minute audio-orgy of grey matter-mashing, sense-numbing, fist-pumping, riff-ripping power rock.
Highlights for me were the grungey, nod to Nirvana, tinkly then thunderous 'Best of You' with Angus' throaty Grohl growl and roar at its very best, followed by the hypnotically hooky, anthemic 'Arlandria.' Marvellous.
Ear-drum detonating encore 'Monkey Wrench' ended an amazing night. "One in ten!!" More like an off the scale 11 out of 10, boys.
Awesome.