26/11/2011
The Floyd Effect
Review by Barry Martin
---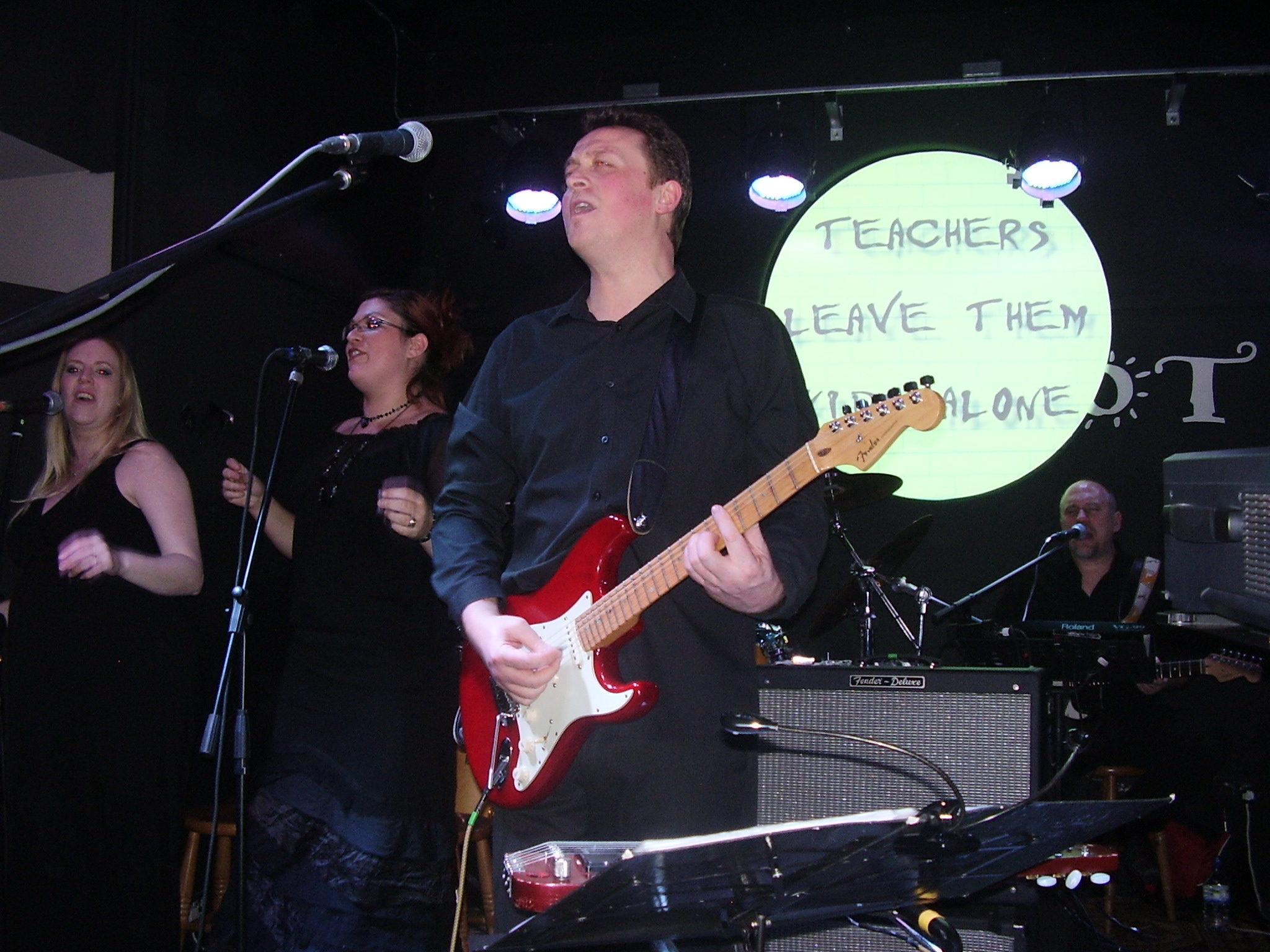 TFE turned Derby's 'Pot into a mini Marquee for one wondrous evening of psychedelic, underground prog-rock.
From the first note of the first song, Shine On You Crazy Diamond, the Cambridge-based eight-piece had a power preacher-like grip over their assembled 'congregation', all there to worship at the musical altar of Gilmour and Co. in an (Atom Heart) Mother of all gigs.
Accompanied by a stunning light show and all the iconic, trademark video footage synched into the music, the band then took the Flowerpot faithful on a sing-a-long of the tracks from The Wall album. I had a surreal moment as I sang along to We Don't Need No Education and Hey Teacher Leave That Kid Alone as, in my other life, I'm a member of the educational fraternity. Weird!
Thereafter, we took a trip down on the farm for the Animals album, featuring Pigs On The Wing and Dogs.
Pausing to catch their breath, the band launched into the second set with a note-perfect rendition of the whole of Dark Side Of The Moon. For DSOTM read OMG!
This was marvellous music, which took the privileged listeners off into an atmospheric, stratospheric special place to which only a Fender-bending Floyd-fest can take you. Particular mention must go to Dave Gilmour-mirroring Mark Horgan who sang hauntingly beautifully and made his stringed orgasmatron swoop, soar and wail to Himalayan heights of experimental ecstasy. Three absolute belters - Wish You Were Here, Comfortably Numb and encore Run Like Hell nailed down one of the best ever knock-out nights of musical magnificence in downtown Derby.
TFE... As far as Floyd bands go, it should be TTP, that is to say - The Total Package.