5/9/2009
Kings Of Lyon
Review by Barry Martin
---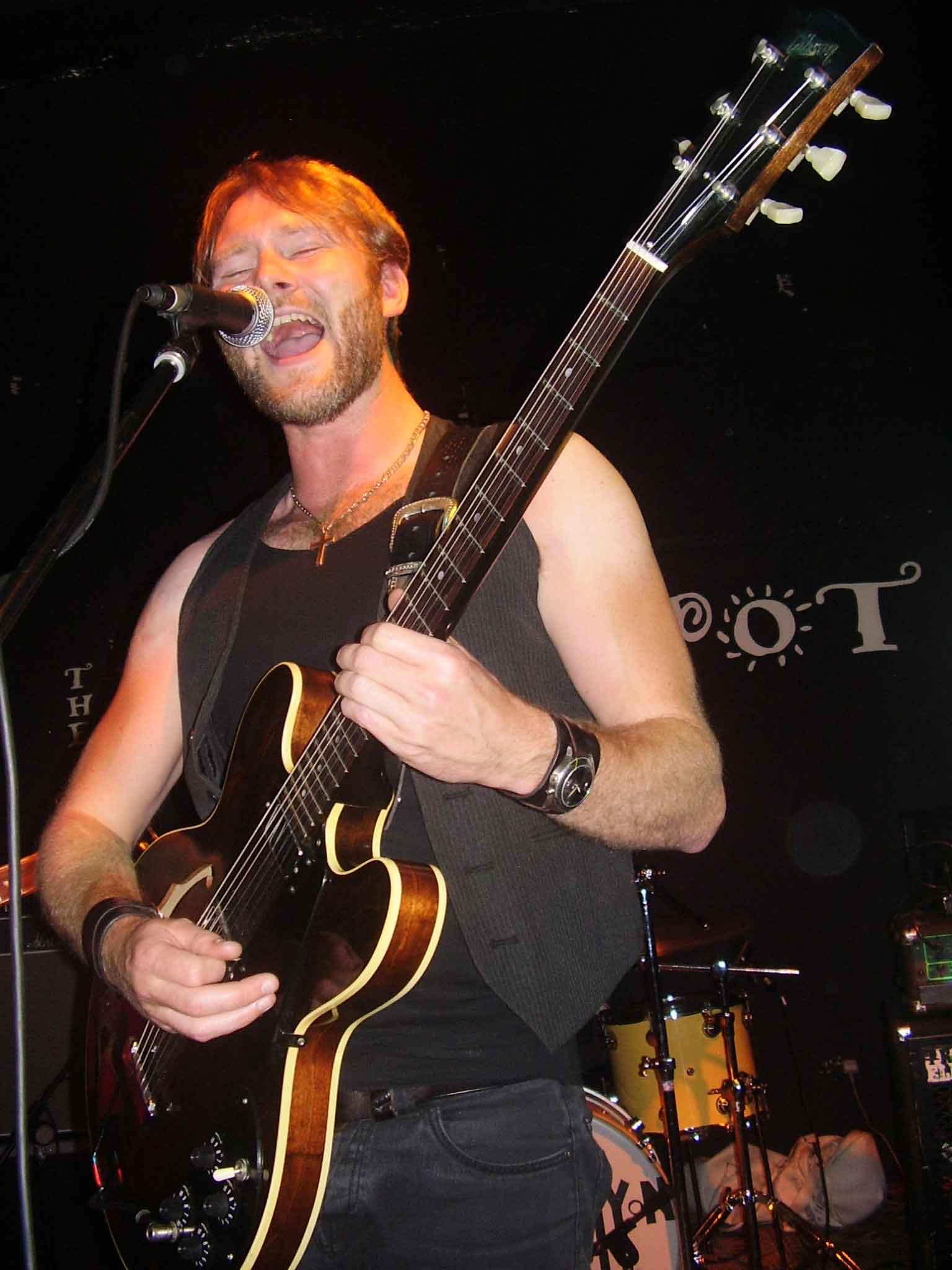 Southern-fried soft rock, with a touch of Tennessee was on the menu as Hull's Kings of Lyon paid glorious tribute to red-neck riff-rockers Caleb, Jared, Matthew and Nathan a.k.a. the Followill gang.
The gig had a slow-fuse start as the band eased their way in. Cue platinum number one classic 'Sex on Fire' and the 'Pot exploded going seriously mental with a fist-punching, floor-bouncing, scream, shout, wail-along of K.O.L.'s best song (so far).
An hour and 20 minutes later, the Humbersiders were all played out after delivering big-time on all of the Kings' best tracks, full of some of the hookiest choruses and hypnotically haunting guitar licks known to Rock.
With scintillating encores of more 'Sex' and 'Use Somebody,' the Fab Foursome and their Flowerpot fans drifted off into the darkness in a sweaty, sticky, elated musical afterglow. Now for a take-away. K.F.C.? No. K.O.L. Finger picking good.
The Kings of Lyon are:
Christian (Caleb) Dawson, 'Knocker' (Jared) Norton, 'Baz' (Matthew) Barraclough and 'Moggy' (Nathan) Morgan.