28/2/2009
Viva Santana
Review by Barry Martin
---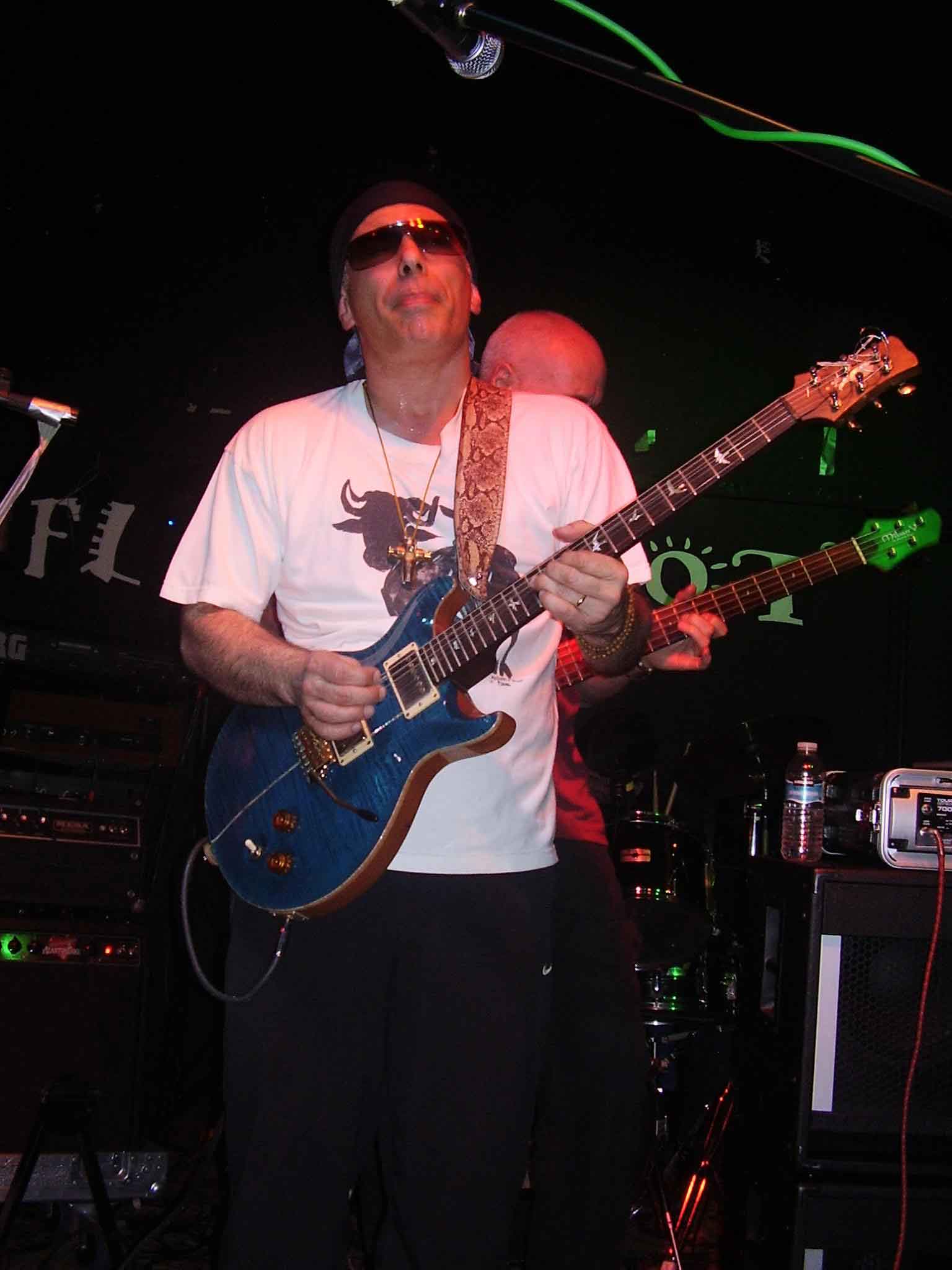 Europe's no.1 tribute to the music of Carlos Santana wowed a packed 'Pot crowd with a South American-style musical fiesta full of the guitar-legend's super-slick Latino licks.
Classic albums Santana I, II and III, Abraxas, Caravanserai and the outstanding multi-Grammy, award-winning and diamond platinum Supernatural all featured in a percussion-packed, pulsating two-hour magical maelstrom.
This sensational six-piece had the entire room on their feet from note one with an infectious interplay of keyboard, bass and every kind of percussion known to man, all perfectly complimenting the amazing Marcos Rodriguez as riff -king Carlos on his trademark P.R.S. (S2).
A quite beautiful rendition of Samba Pa Ti quickly followed by a sizzling, sensational She's Not There! were for me the highlights of the first set.
Then the heaving crowd just went crazy as the Supernatural spearheaded second set took off.
The band reeled off Yaleo, Corazon Espinado, Maria Maria (with Black Magic Woman and Oye Como Va thrown in for good measure too) as Marcos' flying fingers spellbound his audience with his very own blend of Hispanic hypnotism.
With a note perfect, extended version of multi-million selling single Smooth as an encore, VS. left the stage, the crowd in full party mode crying for more.
VivaSantana are – Marcos Rodriguez (lead guitar and vocals) -Sedge Santinni (percussion and vocals) -Colin da Sousa (bass) -Cliff Martinez (congas and vocals) - Marc Parnell (drums) - Juan de la Sala (keyboards)
Blues, rock, latin and jazz-funk fusion of the very, very highest order. As they say in Spain, when something comes together which is of a unique quality and beauty – Guapa! Actually, make that – Guapissima!