27/12/2008
QEII
Review by Barry Martin
---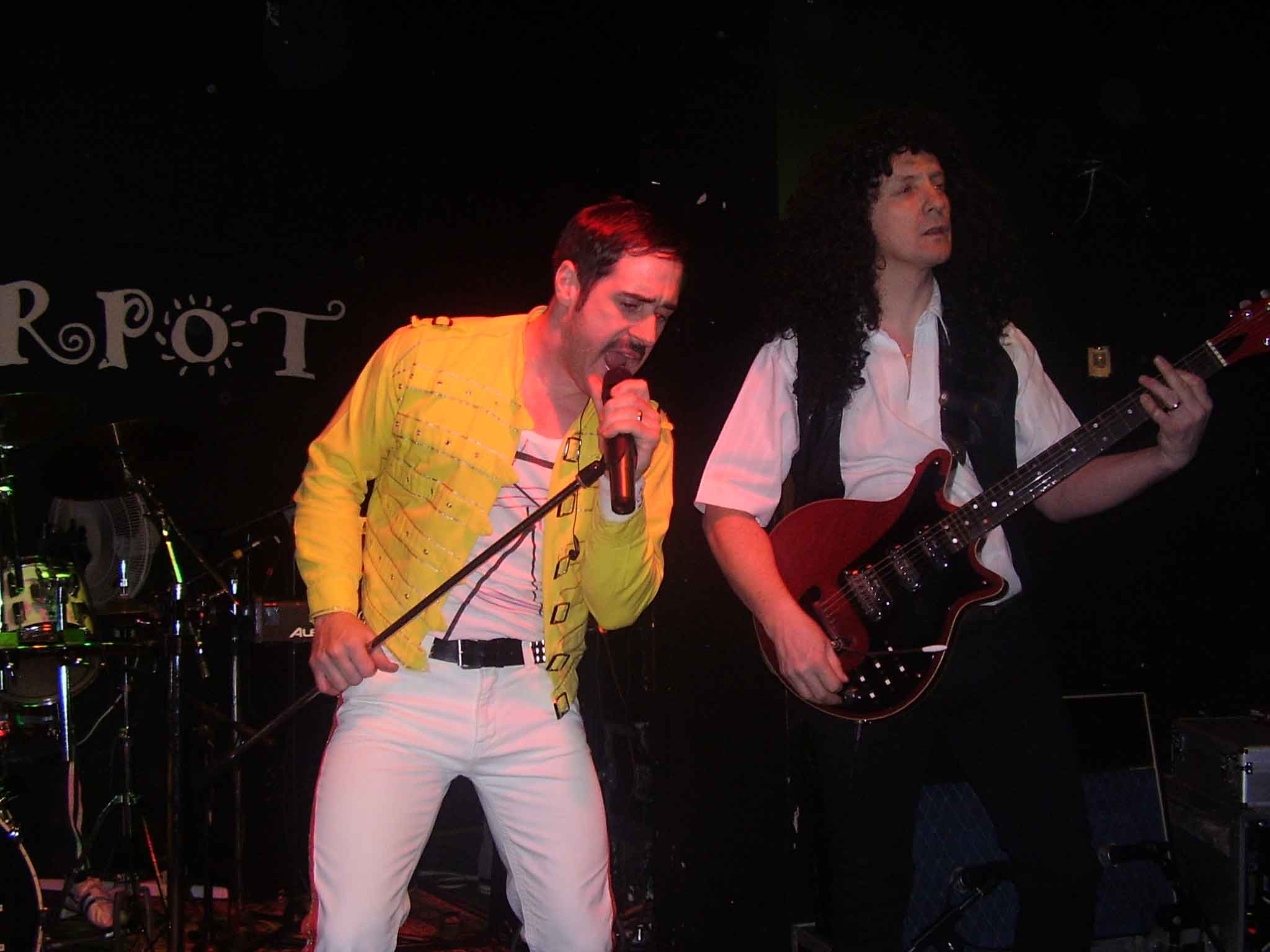 Britain's top tribute to Queen staged a wonderfully theatrical Royal Variety performance of a show for the Flowerpot aficionados.
Mick (the Drumstick) Durber as Roger (Meddows ) Taylor, John Stephens on bouncing bass guitar and Steve (Fingers) Thompson on keyboards provided the perfect canvas for the band's two virtuosi artists.
Phil Teague in an outrageous jet black 'bouffe'as coin-pickin' Brian May, was sensational as he fired off riff after riff including an amazing five minute solo, mid-set.
Ring-master of the QEII circus, of course, however was the prancing, pirouetting, pointy, pixie-toed Paul Taylor as Frederick Bulsara, aka Zanzibar's number one son, the Right Honourable Freddie Mercury Esq. In your humble reviewer's opinion, Paul's performance was the equal of John Campbell's legendary 'Jimi Hendrix' and that is the highest of praise indeed, in my book. He rocked; he rolled; he out-divad all of Il Divo in the pop-opera parts; he conducted the seething, heaving, sell-out crowd in countless chorus singalongs. Paul Taylor, posing, pouting the greatest of great pretenders was Freddie. Period.
Songs? They did 'em all! There were no lulls or lows; just highs all night long – all 120 minutes of it.
Five encores later, a very moist crowd and band went their sweat -soaked separate ways.
It was a Kind of Magic. 11 out of 10. Superb.