12/4/2008
SeYes
Review & Photo by Barry Martin
---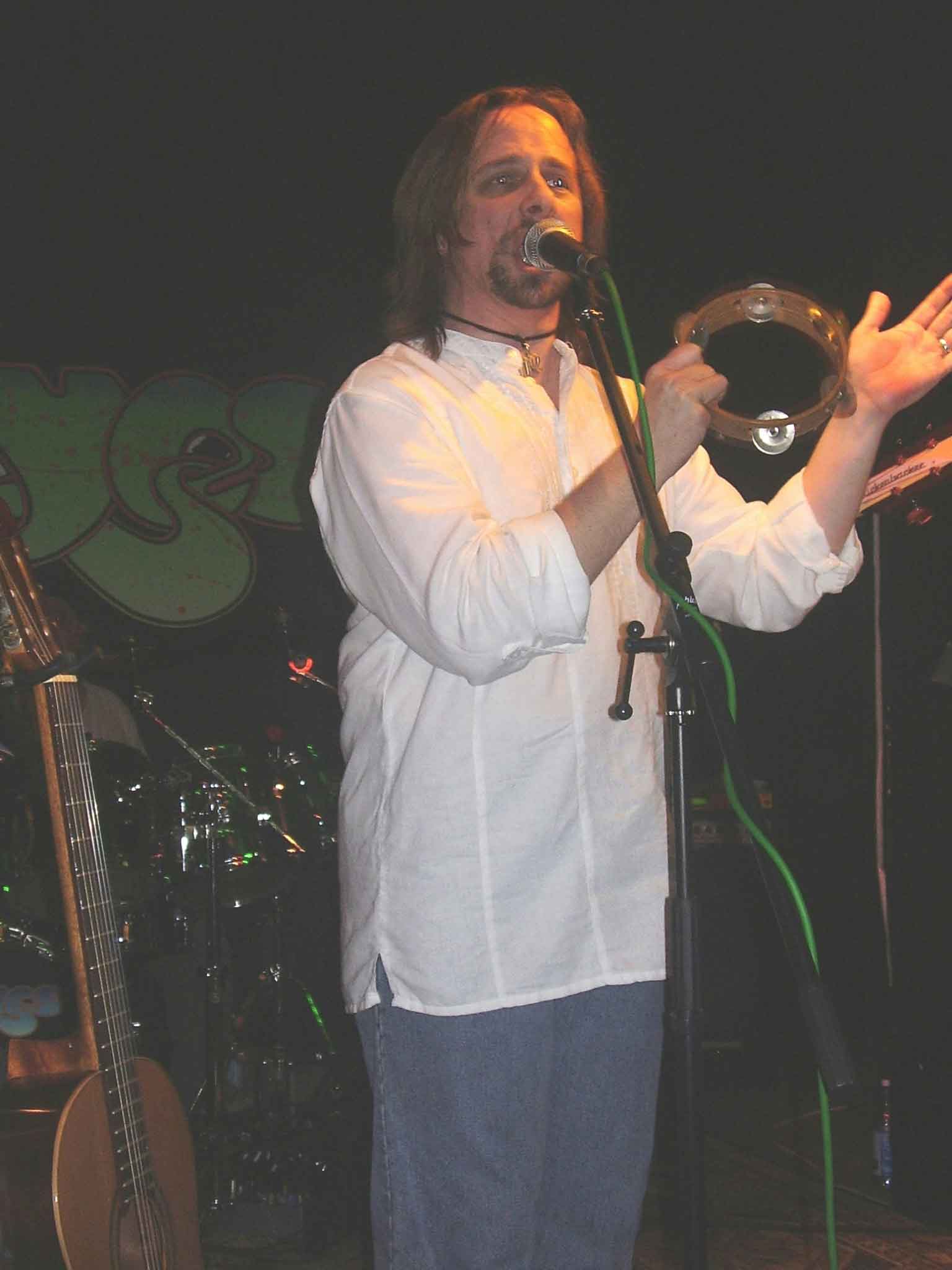 A wondrous, magical experience as this fabulous five-piece paid homage to the 40 year legacy of the kings of prog. rock, Yes.
From the stirring first notes of the Firebird Suite to a magnificent, sense-tingling Yours is no Disgrace encore, SEYES took the Flowerpot faithful on a superlative, mountain-top musical journey.
Excellence was everywhere.
Drummer and birthday boy Tim Rothwell, doubling up as Alan White and Bill Bruford, was superb all night with one absolutely outstanding, spot-on skins solo in mid-set which had the crowd 'jaw on floor.'
The immaculately-attired Pete Greenwood as cool Chris Squire on bass produced another awesome individual performance also featuring a lengthy solo which once again had the fans looking on in awe and wonder.
Chris Bradshaw as keyboard wizard Rick Wakeman kept up the Everestian standard with a night-long, knock-out exhibition of digital dexterity.
Bradshaw and Greenwood also interacted superbly with the flying-fingered Tim Lockyear (Steve Howe) on lead guitar, duelling, duetting and trietting brilliantly as they weaved their multi-layered, mystical symphonies in what was truly an auditory extravaganza.
Finally, centre-stage, celestial choirboy-larynxed Edward Keller as the diminutive Jon Anderson vice-percussioned and vocalised the so distinctively atmospheric Yes sound with obvious love, relish and respect.
Over two and a half hours of unadulterated quality in quantity featuring nearly all of Yes' best known tracks, left performers and 'performed to' in a delightful, dreamy, exhausted, bonded after-glow.
Magnificent. Stunning. Truly unforgettable.