9/2/2008
Mentallica
Review & Photo by Barry Martin
---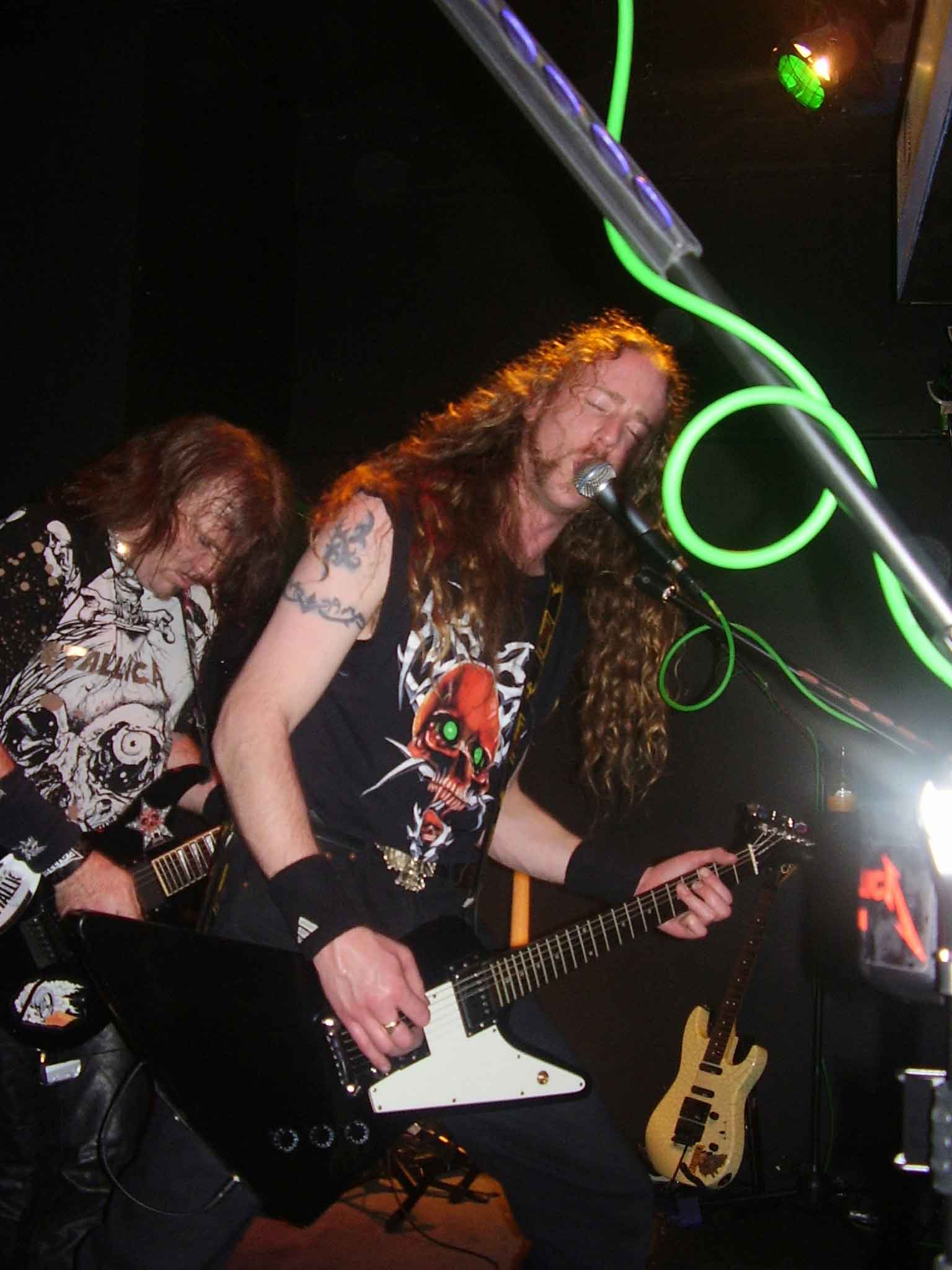 Pounding, bass-throbbing, brain-liquidising thrashed heavy-metal was the order of the night as Europe's number one tribute Mentallica rocked the Flowerpot to its very foundations.
The Mental' boys, celebrating ten years on the road, were the first ever Metallica act to appear at the King Street venue, and they did not disappoint in any way, whipping up the 200-strong crowd into a night-long frenzy-fest.
Manic, 'mad' bassist Dave Hadley as Jason Newstead and thundering skinsman Martin Pritchard as Lars Ulrich blasted out the signature 'Tallica beat with experienced expertise and venomous relish.
Aid on lead guitar as Kirk Hammett whiddled and thrashed with frantic, finger-blistering dexterity.
Stage presence star overall went however to James Hetfield doppelganger, Chris Jones, with his toxic-tonsilled delivery of the masters of mosh's legendary 25 year-long musical legacy.
Seek 'n' Destroy, One, For Whom the Bell Tolls and Nothing Else Matters amongst myriad others were executed with note-perfect accuracy, with a mid-set medley of Enter Sandman and a full length, 8 minute 27 second Master of Puppets possibly being the Everest of a superb night of hyper-Himalayan highs.
Mentallica. The lunatics took over the asylum for one night and we loved it.
******. 11 out of 10. Mental' metal manna from heaven.