07/04/2007
Rainbow Rising
Review and Photo by Barry Martin
---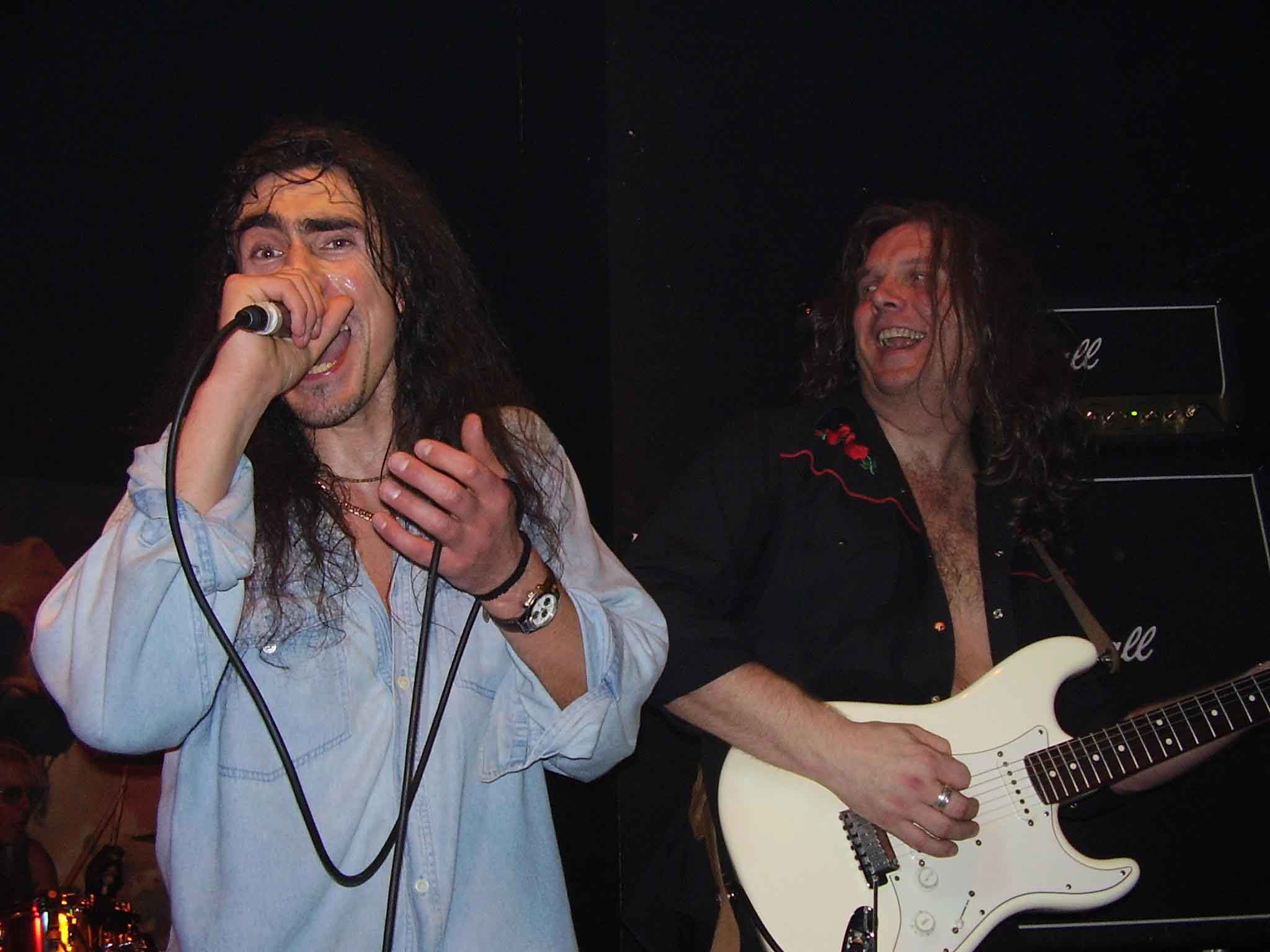 Sense-numbing heavy rock and unrivalled riffing were the order of the night as Britain's premier tribute act to Ritchie Blackmore's Rainbow hit the city.
New band member Steve Taylor on bass and a Cozy Powellesque Mick Rice on drums provided the perfect backdrop for the band's three stars to shine.
Norweigan Tor Underseth combined caressing and attack on his keyboards with equal zeal playing his Tony Carey/Jon Lordian role with obvious relish.
Vocalist Mark "Rags" Slack, looking like a cross between Free's Paul Rodgers and Jethro Tull's Ian Anderson belted out classic after classic with an outstanding, night-long, note-perfect assurance whilst orchestrating the more than enthusiastic crowd participation in the choruses.
Barry Sharples as the "Man in Black" Blackmore drew open-mouthed awe with his ability to switch effortlessly from flying-fingered riffery to his trademark, fanciful multi-minute solos.
A foot-stomping singalong "I Surrender", finger-blistering renditions of "Kill The King" and "Starstruck" plus a belting "Since You've Been Gone" were particular highlights.
All in all, a great nostalgia-sodden night. Classic rock from a class act.